Variety Gold Heart Pin sales resume at local KC Theatres today!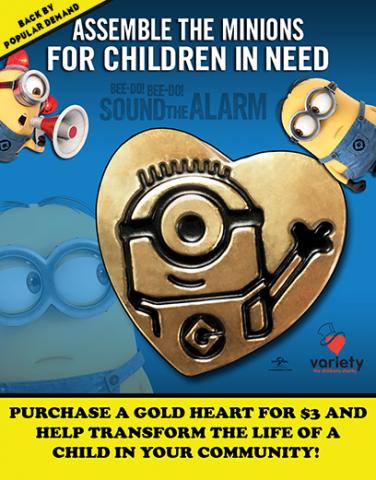 Due to popular demand, Variety Gold Heart Pins featuring the Minions return to all B&B and Cinemark theatres Theatre locations today. For $3, you can bring home an adorable keepsake while supporting kids with disabilities.
Gold Heart Pins will remain on sale through July 16, which overlaps with the opening of the new Minions movie on July 10!