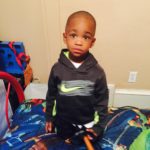 Have you ever seen a sweeter three-year-old face than CJ's?  This sweet little fella is non-verbal, Autism level 3.  Not being able to communicate can be so frustrating for even the sweetest of toddlers, and the emotional outbursts and lows can be so hard on the family.

Through the use of an iPad, CJ can significantly increase communication with his family, therapists and teachers…yet somehow insurance won't cover this much needed device.  That's where Variety supporters and donors are at their best – helping families like CJ's who have a solution, but just can't afford it.  Join us in giving CJ his voice – varietykc@gmail.com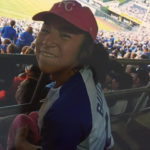 At age 15, Pholet has a huge desire to be active and be involved with friends in the neighborhood. With Cerebral Palsy, Pholet needs to stay active to increase her strength, range of motion, and coordination.
An adaptive bike will help with all of this, plus help to improve her gait patter, balance, and confidence. She sees other children outside playing and wants to join them.
Variety believes every child should Be Active, Be Social and Belong.  Can you help?  We look forward to hearing from you – varietykc@gmail.com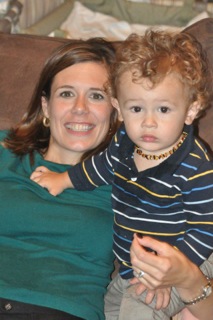 Pin a medal on my chest and mold an action figure in my likeness. I faced my fear. Today I walked calmly into a sunlit chapel and sat without expectation: I attended my son's class' telling of the Nativity Story. If you remember– and I don't expect you do– last year's 'production' left me emotionally wounded.
My son Will– an exceptionally handsome, smart and kind 5-year old– happens to be autistic. He attends a wonderful pre-K program with a classroom full of 'typically developing' children. Each year, the kids gather in an upstairs chapel to hear the story of Jesus' birth. Then they pick a 'part', throw on a costume, and nonchalantly walk through the scene that changed the world forever.
I don't remember which role Will played last Christmas. I do remember heart breaking defeat. I remember holding back tears– and later sobs– as my child struggled to participate. I remember anger. Frustration. Jealousy.
It took a lot for me to go back this year. Well, it really only took Will. I imagined that if he looked into the pews, and didn't see me smiling at him, he'd unlock my dirty little secret… that it was hard to be his mom. I feared that with one glance, he'd realize that his father and I spend countless hours talking about his development. That until recently we've been fighting/resenting/wanting to erase autism.
But if he saw me smiling– and yes, I practiced my fake smile so he might not see terrified tears– he'd know how much we love him. Perhaps he'd look back and understand that it took time, but his parents learned to embrace all of him.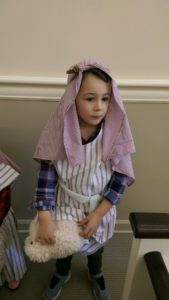 With his one-on-one teacher's help, Will took a role as a shepherd (quite fitting: watchful men, quiet loners… not valued for their intelligence like the Wise Men… but smart enough to end up at the same spot as the Wise Men… the crib of Baby Jesus). The classroom teachers helped the othre kids put on their simple costumes. No one had a 'speaking role', unless Terri told them what to say. But when Will made his entrance, he exclaimed something to the effect of "You take it off!". He tugged gently at his shepherd gear. But kept it on. He tried handing off his stuffed sheep (probably a big offense if you're a real shepherd– but it filled me with a great joy). A few more times my Will tried getting out of this 'play'… while it was happening.
And for another year, Will made me hold back tears. But this time, tears of pure joy! He didn't want to be in costume! And guess what? He was able to tell us!!! This 'imaginary play' didn't make sense to him! And he was able to tell us!!! My five-year-old's annoyance at being in a 'Christmas play' was the greatest gift from God. I'm sure others interpreted Will's performance differently. But I saw a little boy being able to communicate his feelings. I understood that he had no idea why the rest of his class was wearing weird clothing and pretending to be enamored with a baby doll in a fake barn. I also understood that Will was able to follow directions long enough to keep on his costume and sit quietly.
Will's reward came within minutes, when Terri broke out her harpsichord. His body relaxed. The words– appropriate words that finally matched his peers' words– appeared. "Away in a manger…" floated gently over the pews.
If someday, Will, you should find my old writings, please consider this my Christmas card/ love letter to you. As you stood there today, annoyed and irritated, you made me love you even more than I thought possible.
Merry Christmas, Leslie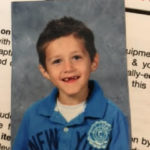 Every eight-year-old boy has places to go!  Jordyn has been using an adaptive bike during his therapy sessions and he has tasted freedom!
You can see the joy in his eyes as he rides around, not even caring that this fun experience is helping him to build strength and confidence.
Help Jordyn get an adaptive bike of his own… sometimes a bike is so much more than a bike!  varietykc@gmail.com
Cillian Bright was born at 33 weeks and diagnosed with severe hypoxic-ischemic encephalopathy soon after birth, and was not expected to survive that first night. Thankfully he did—this kid has been defying odds since the *minute* of his birth!! Cillian has an older brother (Finnegan) and an older sister (Ruby)…Cillians adores them, and they adore & fiercely protect him. Since Cillian is not able to walk, stand, or talk, he gets frustrated when he can't get their attention and keep up with them. A ride-on car would make it so much easier for Cillian to participate and play with them! It would foster a sense of independence, and *hopefully* lower some of the frustration that comes with Cillian's limited physical abilities. Mr. Bright Eyes works so, so, so hard every day to achieve what comes easily to others. Despite all of this, Cillian lives up to his middle name (Bright), and is a sunny, smiley, HAPPY boy. We humbly ask you to consider gifting a ride-on car to Cillian in hopes to bring an even bigger smile to his face. How can we say no? Help put a smile on Cillian's face – www.varietykc.org.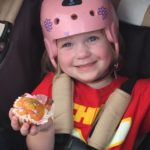 Isabella is just about the cutest two year old you can imagine! Her diagnosis of severe autism, global delay and non-verbal self injuring behavior does not stop her from enjoying her family and being outdoors.

She has let it be known that she wants to ride bikes along with her siblings, and we know that Variety partners, sponsors and donors will make that possible.  Help Isabella get her Trailmate Tricycle, contact varietykc@gmail.com.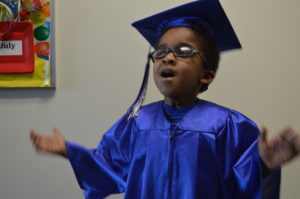 When you look at this photo of five year old Glenn, you can tell he has a lot to say. Turns out Arteriosus and Autism Spectrum Disorder have left him with delays and very few words. He has a few words he speaks and signs.


An iPad would open up his world and allow him to communicate with his family, teachers and therapists.Please help give Glenn the power of communication, contact varietykc@gmail.com.
Five year old Bo is one of a kind. His genetic condition is so rare that it is called "Bo's" Syndrome.  He spends most of his time in the hospital or at home.  A Diabetic Dog would be a life changer for Bo.
The dog would be able to signal high and low blood sugar levels, and would be a companion for this very special little boy. Through your generosity Variety can make a dog possible for Bo. Contact varietykc@gmail.com.
11 year old Daniel has bilateral severe/profound deafness. He has a cochlear implant and a hearing aid, and is quite a budding musician. He plays piano and is excited for band!

His current hearing aid is in need of repair and it is beyond the family's means.  Help Daniel to keep making music, contact varietykc@gmail.com.

Nine year old Chase would like to live up to his name. However, he has outgrown his jogger and has stability issues.
With your help, Variety can arrange for Chase to receive an Axium Stroller allowing him to participate more actively in school and at home. He will be chasing his buddies around in no time! Contact varietykc@gmail.com.