When it comes to covering not-for-profits, not all media is created equal. Some outlets will promote the charity, but sell that exposure ("brought to you by…"). Other media outlets hold awards, and then charge for the trophy or for attendance at the presentation event. Variety KC understands the need to increase the bottom line, but at the same time, is appreciative when that "unicorn" of a media outlet truly dedicates itself to supporting community causes.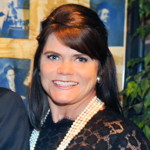 The Independent, Kansas City's Journal of Society since 1899, is that "unicorn" – a different kind of media. That is clear just by reading publisher Laurie Ingram's biography – "Publishing a magazine, consulting with non-profit organizations, cheering on kids at events and re-painting another room at her house, much to the chagrin of her husband Chip."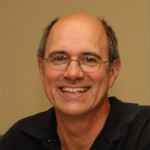 The Independent is the go-to publication when it comes to promoting events. Their highly pictorial coverage of events is wildly popular and compelling to readers. Variety KC has been fortunate to have our events promoted by The Independent, and we credit the success of these events to their generous media space and coverage. Throughout the year, The Independent has supported Variety KC's annual fundraiser The Variety Show, the 5K run, golf tournament, inclusion opportunities, and exposure for numerous smaller events, as well as Variety volunteer recognition.  The publishers have also encouraged their own kids (Charlie – photo attached) to volunteer by hanging our Variety KC handicapped signs at local businesses, saving us hundreds of dollars and time. 
It doesn't end there. The Independent actively solicits not-for-profit honorees, offering multiple opportunities to showcase not-for-profit leaders and causes. Variety KC Executive Director Deborah Wiebrecht is the recent recipient of one such honor. When a century old influential publication like The Independent gives this type of endorsement and attention, it provides an enormous amount of credibility. It is hard to put a dollar amount on that type of support.
Media plays a key role in both the awareness of Variety's mission and the top-of-mind exposure that helps in securing sponsorships, donors, and volunteers. When that media acts out of true selflessness, its role warrants recognition. We hope The Independent is proud to have won the International Media Award this year.