Cora
One-year-old Cora is a very talented little miss!  She can play her xylophone with both her hands and her feet, and she can pretty accurately mimic her barking dogs. Born prematurely with a muscle condition, what Cora can't do is keep pace with physical milestones. A Firefly Scooot with a special backrest would help her do just that! It gives her an opportunity to exercise and strengthen her muscles, and it also allows her to get out and about with her buddies in the community. This special device isn't covered by insurance and is hundreds of dollars more than a traditional child's transportation device. That's where Variety steps in with the belief that all kids should Be Active, Be Social, and Belong.  If you can help another child like Cora, please contact us at varietykc@gmail.com.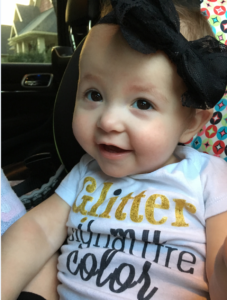 Jeremiah
Jeremiah is an outgoing, nine-year-old, nonverbal, autistic child. He was diagnosed with cerebral palsy at age two and autism at age five. His single mom says she was truly blessed with a precious angel, but her greatest wish was for him to communicate. Variety granted that wish and gave Jeremiah an iPad of his own. Now instead of tugging on his mom and trying to indicate what he needs, Jeremiah can actually ask for what he wants and needs. Jeremiah has always been a pretty happy fellow and doesn't truly realize that he has different needs than most. Now, with the help of a communication device, his world has gotten even happier, less frustrating, and more rewarding. Please help Variety help other kids like Jeremiah to Be Active, Be Social and Belong—email varietykc@gmail.com.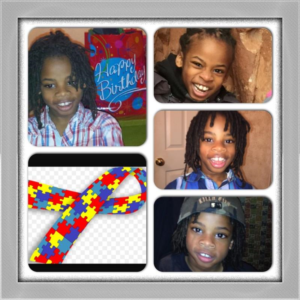 Marissa C
Young Marissa is a twin, she and her sister were born at just 31 weeks. As a result, Marissa has spastic quadriplegic cerebral palsy, dystonia, central hypotonia, global developmental delay, cortical visual impairment with optic atrophy, esotropia, g-tube dependent, seizure disorder, neuromuscular scoliosis and restrictive lung disease. All that – and when she is taken out in her wheelchair, she simply beams! As she gets older, it's harder to transfer her in and out of the family vehicle. It's not safe for either Marissa or her parents that care for her. Her doctor pointed out the importance of being able to get Marissa to both school and community interactions. That's exactly what Variety wants to do! Take a look again at Marissa's diagnosis – and if you are as impressed as we are with the strength of this young lady, contact us through varietykc@gmail.com.