Demetrious
You might think little Demetrious has had the cards stacked against him. Almost a toddler, Demetrious is a ward of the state. Diagnosed with multiple special needs, he received no medical treatment prior to custody. But, Demetrious is actually a lucky little fellow! He has a caring foster home and is receiving wonderful therapy and care and is making great progress. So when a request came in for an iPad for Demetrious, Variety didn't hesitate and thanks to wonderful partners supporting Variety – his iPad is now a reality. Enhancing lives, there is nothing more satisfying. Join us! Visit www.varietykc.org today!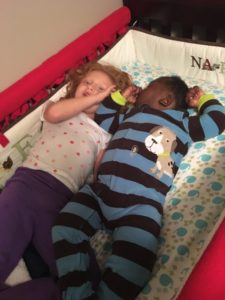 Noa
One of Noa's greatest pleasures in life is spending time outdoors with her family. Today, at age 11, Noa has outgrown her bike trailer and family outings are at a standstill. Variety KC believes all kids should Be Active, Be Social, and Belong…and that means Noa belongs back on the bike trails with her family. Noa will have her new trailer in time for summer fun, but there are so many more kids like her that need larger equipment as they grow. Can you help? Visit www.varietykc.org. Thank you!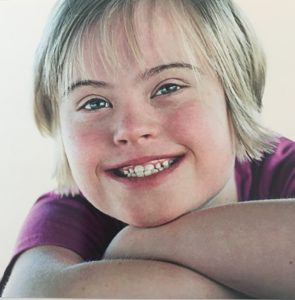 Joshua
An early diagnosis and intervention can be critical to a special needs child with delays. That's why Variety loves seeing requests from therapists for their two-year-old clients who could improve communication with an iPad and the appropriate apps. In Joshua's case, his therapists say that he is bright and inquisitive and is mastering cause and effect games on his LeapPad – he is ready for the next step. And Variety is ready to help, thanks to generous and caring partners, Joshua will have his "voice." Won't you help Variety to help others like Joshua? Visit www.varietykc.org.