JD
JD was born with spinal bifida, making it difficult to keep up with his two older sisters. Variety partners wanted to give him a boost, and during the recent Variety KC radiothon for adaptive bikes, JD received an adaptive bike of his own. All he cares about is keeping up with his sisters, but at the same time, he is getting valuable physical activity. A big thank-you to all the donors who helped make this possible. Are you interesting in helping kids like JD?   Contact us today at varietykc@gmail.com.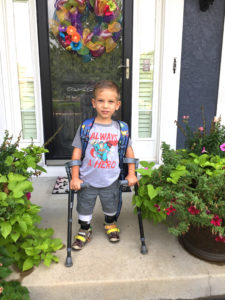 Ethan
Ethan's multiple physical limitations make it dangerous to ride a traditional bicycle, but his therapist knows just how much he would benefit from the physical activity associated with riding an adaptive bike. She wrote Variety KC to tell us about Ethan and Variety donors took it from there!  Now Ethan has a bike of his own and is building head and neck strength, increasing circulation, working on balance and core strength. Thank you Variety donors!  You've changed the lives of so many kids during the recent Adaptive Bike Radiothon with 102.1.  It's not too late, you can help too – visit www.varietykc.org.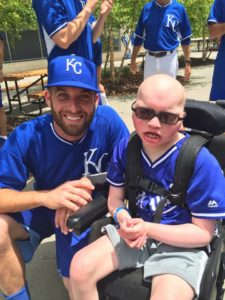 Lindy
During our recent radiothon for adaptive bikes, Variety KC heard of so many deserving kids with special needs who could benefit from a bike. Lindy is one of those kids. She's a social active toddler who experienced an adaptive bike at the Lee Ann Brittan Center. She was able to independently pedal on the very first try! Having an adaptive trike of her own would allow her to build gross motor skills and spend time outdoors with her family and friends. Doesn't every child deserve a chance to ride a bike?  Contact us today to help – varietykc@gmail.com.