Izack
Izack is such a happy little guy, just look at his picture! He's the youngest of three boys and until recently he has been content to watch his brothers ride their bikes. Recently Izack had a chance to ride an adaptive bike during his physical therapy sessions and now you can guess what Izack wants, and needs! An adaptive bike will help him to gain strength, gain independence, and offer opportunities to engage with friends in the neighborhood! This year Variety KC's generous partners and donors have given away more adaptive bikes and trikes than ever before…and Izack will be getting one too! Don't all kids deserve to ride a bike? Help us make that happen – visit www.varietykc.org and donate today! Thank you!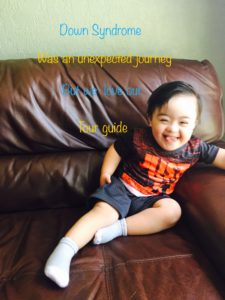 Kimmy
Kimmy is a sweet and kind young lady who is cared for by her grandparents. Because of her motor and communication deficits, Kimmy relies on full time care and continual therapy. An iPad would help her to communicate with her family and her therapists, but recently her Grandma had hip surgery, so her Grandpa has taken family leave to care for Kimmy. This has has put stress on an already tight budget and there is no money to buy Kimmy the iPad she needs. Generous Variety partners didn't want Kimmy to go any longer than possible without a way to communicate, so they have made it possible for her to have her tablet and apps! There are so many kids like Kimmy right here is Kansas City, won't you help Variety KC to help them get the equipment they need to Be Active Be Social and Belong? Visit VarietyKc.org.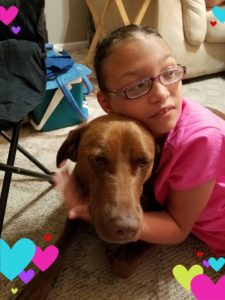 Brenton
Brenton has Cerebral Palsy and Developmental Delay, but that doesn't define him! No, eight-year-old Brenton has way too much going on! For one thing, he and his sister were adopted by their foster parents this summer! His mom says it doesn't take much to make him grin and when he does, his infectious dimples pop out! He loves playing on his iPad, racing his toy cars, and anything superhero! Here's the challenge – Brenton is no longer able to sit on his own or bear weight. As he continues to grow, it is becoming more difficult to carry him up the stairs safely. A stairlift, not covered by insurance, would make life so much easier and safer for Brenton and his folks. Caring Variety KC donors know how important the right equipment can be – and Brenton is getting his stairlift. It will be a gift that adds quality to every single day! Help us to change more lives for kids and families right here at home, visit VarietyKC.org and donate today!