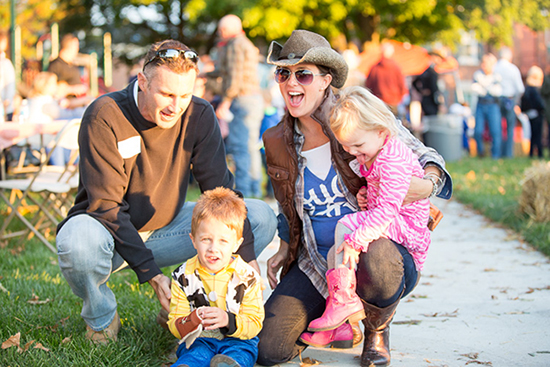 Big thanks to everyone who came to Variety's 1st Annual Hoedown!
What do you get when two friends and their families come together for fun? The first annual City Slicker Hoedown! They event was the idea of Danny O'Neill and Nathaniel Hagedorn…and their lovely wives. To create a family friendly event while doing good for the community in need.
They were kind enough to choose Variety KC as one of those recipients. Along with generous sponsor, supporters and friends…these wonderful people raised over $50,000 to help Variety kids in need of Mobility and Inclusion.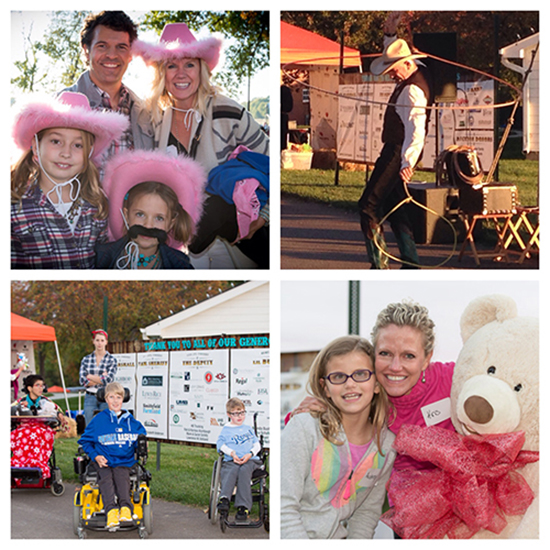 Music, Entertainment and a fun auction were just a few of the highlights.
Nathaniel and Sarah Hagedorn wanted to surprise Variety child Audrey with her DREAM come TRUE. An adaptive, tandem bike that she could enjoy with her family. Audrey is a sweet and vivacious 10 year old little girl who is sight impaired. She lives life with barely 10% vision. For visually impaired children it is virtually impossible to get exercise, therefor this bike is a great way for her to stay in shape while being active with Mom and Dad. Audrey has expressed doing triathlons and this would fill the missing piece of the puzzle. She also wants the opportunity to ride with her friends and be social. The Hagedorn's surprised her with a giant picture of the tandem bike they gifted her. There were tears all around, especial with Aurdey's mother who was overcome with appreciation and emotion.
Thank you for these families for believing in inclusion, Variety kids and being an example for all of KC.
To see more pictures of the Hoedown, check out our video!