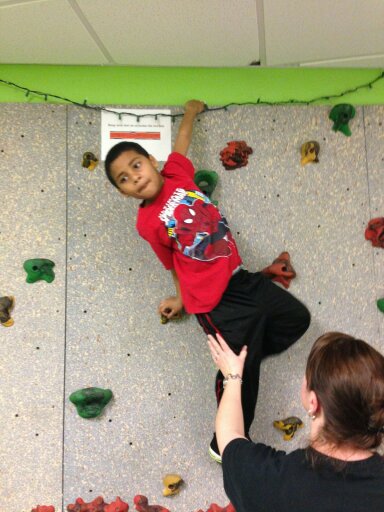 Javion is eight years old and his parent's shining light. He was diagnosed with Autism the age of 18 months and is non-verbal, with just limited communicate through some gestures.
The challenges facing Javion's parents can be stressful and even dangerous. Lack of communication can result in everything from wetting accidents to missing clues to serious illness. Life becomes a continual guessing game.
Recently Javion had been using an iPad at school and showed significant progress in communication, but that progress is limited to the school setting.
Javion's mom described how the gift of an iPad would reduce behavioral issues by allowing him to communicate more fully. An overall better quality of life for the whole family!
Through our generous supporters and partners, Variety was there to support this amazing family! You can be part of this life changing effort as well.8 If his story reaches out to you, please contact Variety to see how you can help other deserving children like Javion.