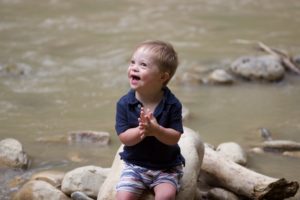 Toddler takes on the world with the help of an Amtryke
Kayeden is a toddler with a competitive streak!
After watching his younger sister start walking, he is anxious to get up and moving too! He has been using an Amtryke bike at the Lee Ann Britain Center and he loves it! Having one at home would allow his to gain much needed strength and allow him to be mobile like his sister! Variety KC donors believe every child should have a chance to ride a bike – and now Kayeden will be riding one of his own! Help us to help kids with special needs right here at home, visit varietykc.org/donate and donate today!