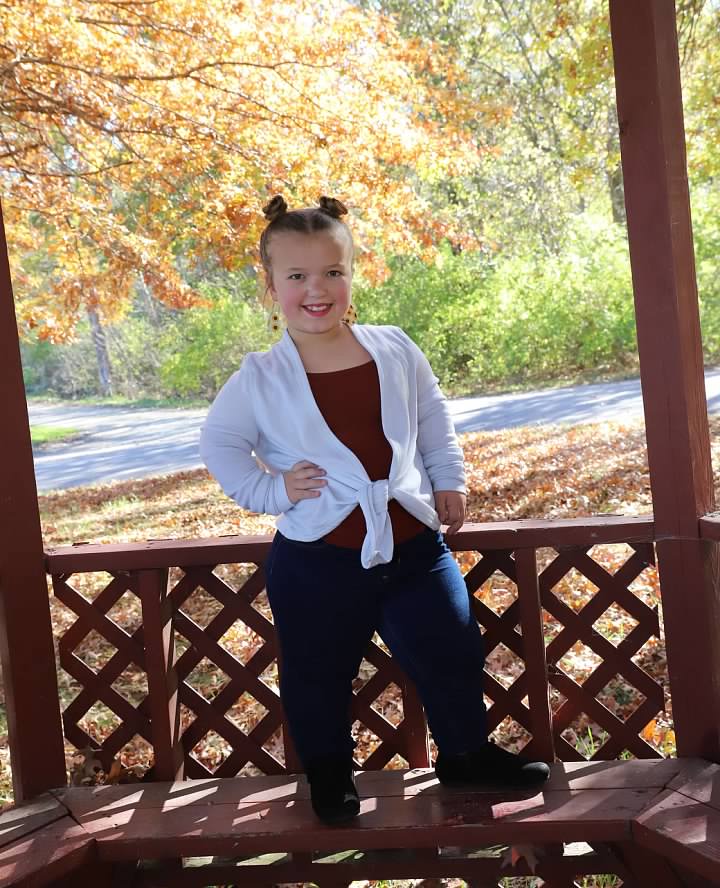 Jalinn has dwarfism the most common form that is called achondroplasia. With having dwarfism, Jalinn has shortened legs and arms but to know her you would not know other than seeing her height. She doesn't let her dwarfism stop her. She can and will do anything that she puts her mind too.
From birth we always wanted Jalinn to achieve want she would want to do and not be limited just because of her of height. We have always told her about her dwarfism and to embrace it but to know that she will have some challenges that will come with it. Jalinn has had several surgeries. She will be have surgery later this summer for another spinal decompression of the lumbar region to help with the pain that she is in.  I can tell you that this has not gotten her down, she is looking forward to the surgery and already has a list of questions for the doctor to ask.
Jalinn attends a K through 12 school which is great because she is able to participate in different activities and is accepted by her peers. She plays volleyball, softball and helps manage the basketball team. She will be going into middle school in the fall and our school offers band for middle school and she has selected to take band. She has expressed she would like to play the flute. Her teacher took it upon herself to locate flute that will help suite Jalinn's needs when it comes to playing the flute. As you can image the flute is long and with short arms that is a challenge. This flute will help with that challenge and will make Jalinn feel just like any other student in class that will be playing an instrument.
If you, like Variety, believe every kid should be social, be active, and belong – please donate today – www.VarietyKC.org/donate
Thank you for joining our #inclusionrevolution