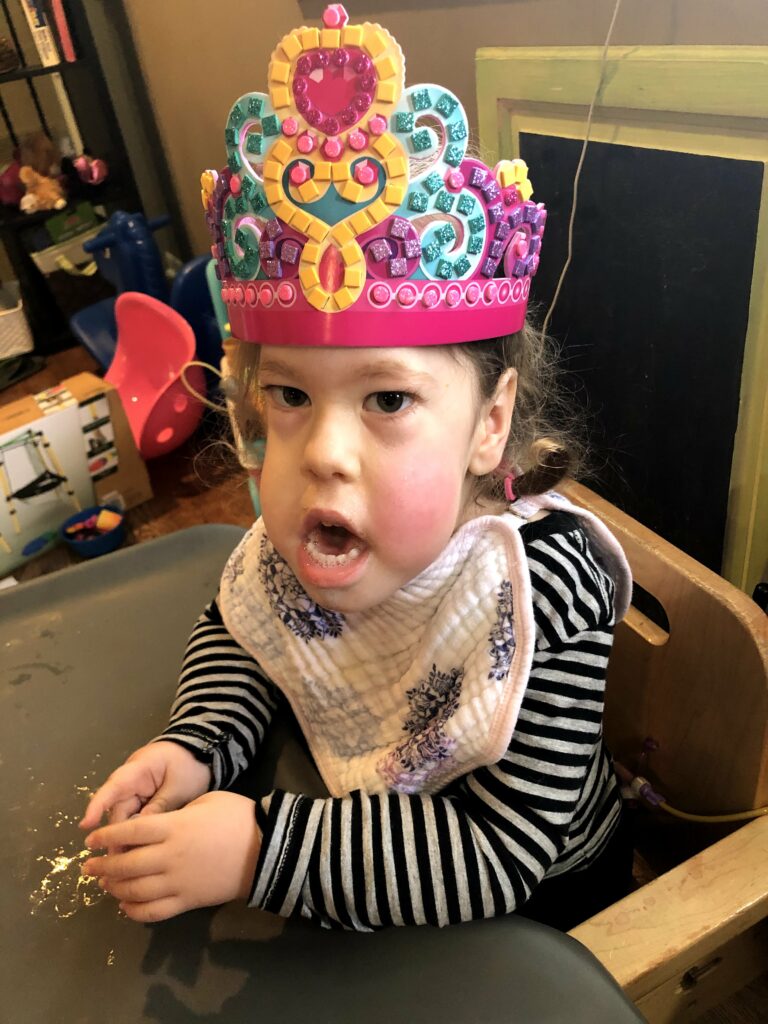 Haylee spent 8 months in the NICU after being diagnosed with RYR-1 or Central Core Disease. She went from not being able to move at all after birth, to getting bigger and stronger and is now able to move her body on her own. She can sit unassisted but uses a stander and a gait trainer for mobility. She is 100% gtube fed as she has a weak swallow and needs constant suctioning. Her communication has expanded so much and she is definitely what they call a threenager.
Over half of Haylee's time is spent at therapies and doctors appointments. She now goes to preschool 2 days a week for a couple of hours and has become such good friends with her classmates. Through therapy, she has found a love of bikes. She cannot ride a bike by herself, as she needs extra support for her body and someone to help push her. With a new adaptive bike, she will be able to strength her leg and arm muscles, while at the same time being inclusive with her older brother when he wants to go for a walk or ride. Not only would this be an amazing opportunity for Haylee, but this will also show her big brother how things can be adapted for Haylee and she can do anything that he can do.
If you, like Variety, believe every kid should be social, be active, and belong – please donate today – www.VarietyKC.org/donate
Thank you for joining our #inclusionrevolution.