"Pinch me – it's really happening!"   the new Variety KC  Family Play Zonein the new airport terminal is just 5-6 months from completion.
I remember approaching the planners and builders at the very start of this process. At that time there were only a couple inclusive tools in airports in the world available to travelers. We knew the barriers to traveling with a child with cognitive or physical disabilities, and we knew there were ways to make it possible – but would the designers of the new airport see it as a priority?   They did!  From the start! And our fund-raising was launched."
Variety KC is proud to unveil the first all inclusive play area in the new international airport. All families and ALL kids can p;lay together before or after flying into KCI! The airplane themed room will be a place for families to jiggle out and make new friends. It will be complete with a fun play structure with sensory boards and a tower for kids to use their imaginations.  We also have a fun heart shaped selfie station and interactive installation  to enjoy!
We are also proud to dedicate the Molly's Sensory Room in loving memory of Variety KC advocate Molly Bolton. A place for kids and adults to gather themselves if they get over stimulated while at the airport.
The Maddox Simulator Room allows parents to prepare their children for what to expect when flying. Children, particularly those on the Autism spectrum, benefit from familiarity. Being able to first experience the simulator will reduce triggers brought on by the unknown or surprises. Both rooms are named for Variety KC Kids who were leaders in their own fights for inclusion, but who passed away before the airport was completed. This room is dedicated in loving memory of  Variety KC superstar- Maddox Truitt.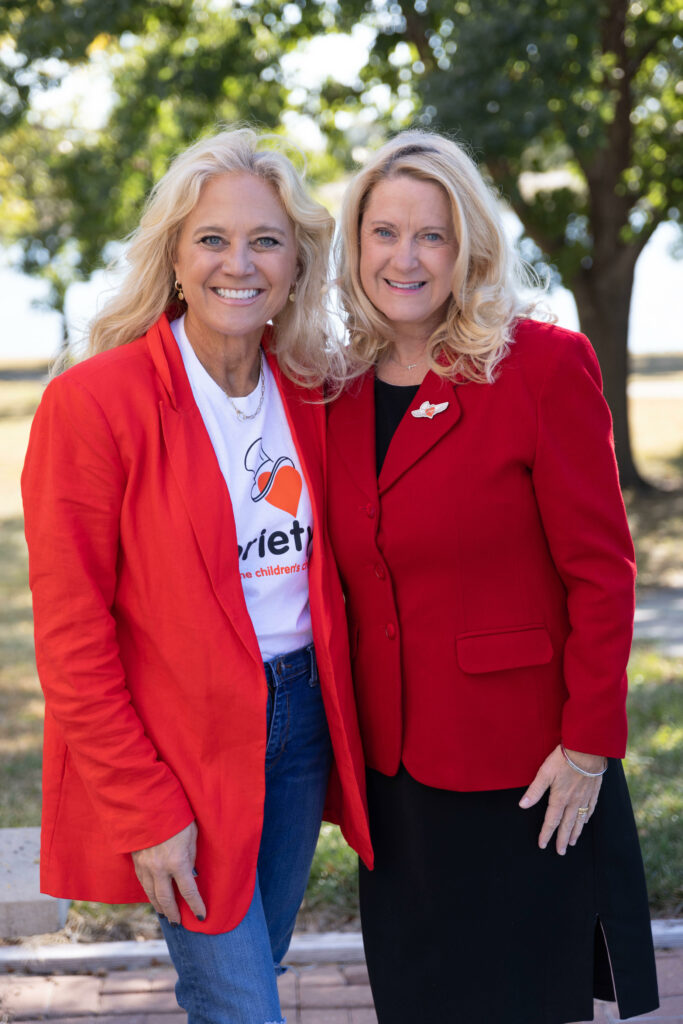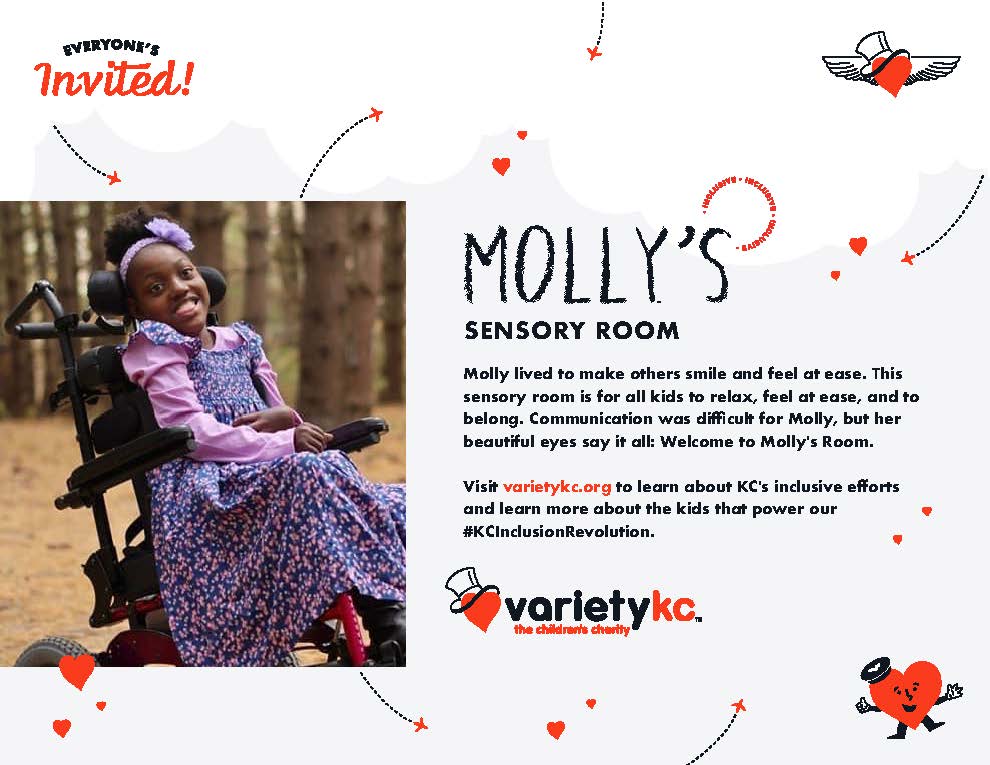 Airport Signs_Maddox_26JUL22 (2)In addition to the Maddox Simulator Room and Molly Sensory Room, Variety emphasizes the importance of the Universal Changing Stations both in and outside the Security Area. These special restrooms allow parents to change their child or an adult with dignity. (a huge plus for those who need help with restroom visits). We are honored to dedicate these Universal Changing Areas in memory of Olivia Bloomfield and all her advocacy for positive change in our community.
The priority placed on Accessible Parking will also set this airport above the rest and
TSA has a special program to help those who need more time or extra hands!!
Variety KC has been leading a drive to become the most inclusive city in the nation, partnering with the city of KCMO, KCMO Parks and Rec, Sporting KC, The Current, Kauffman Center for Performing Arts, the KC Zoo, Starlight Theatre, B&B Theatres, Spinning Tree Theatre, the Royals, the Mavericks, the Monarchs and more. By making the new terminal inclusive for the 26% of Americans who have some form of disability sends a big message to the millions of travelers flying in and out each year. That message is, Kansas City takes inclusion seriously. It is an #inclusionrevolution and Variety KC and Kansas City are busting barriers at the most visible and desirable venues and locations in our community.