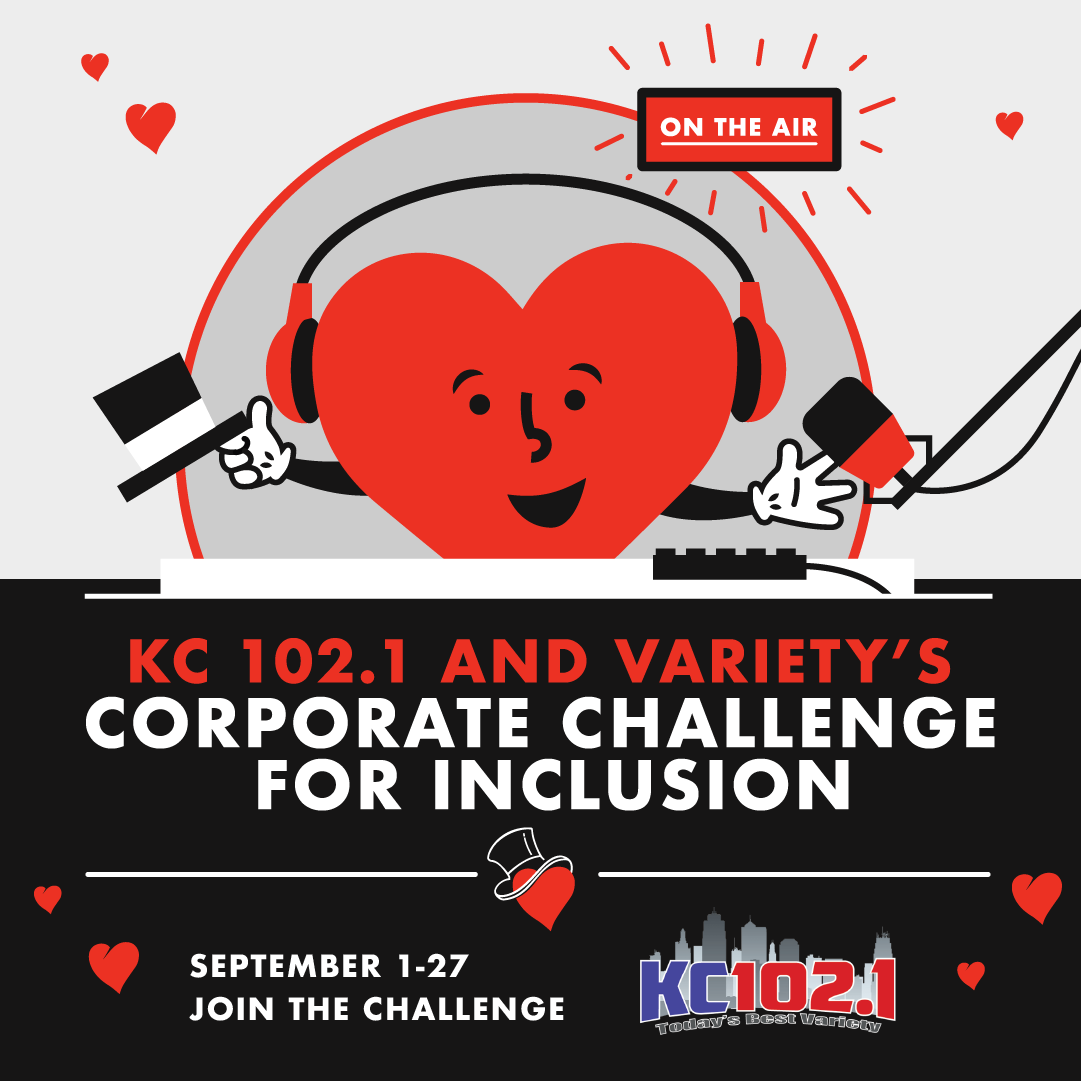 KC102.1 and Variety KC's Corporate Challenge for Inclusion!
It's almost time for the 2nd annual KC.102.1Request-A-Thon with Variety KC, The Children's Charity! To kick things off, KC102.1 and Variety KC invite all Kansas City area businesses to join the Corporate Challenge for Inclusion!
It works like this:
Invite your employees to help raise funds for Variety KC! Encourage them to donate whatever they can (even $5 can go a long way to helping all kids be ACTIVE, be SOCIAL and BELONG!) and participate in an incentive of your choosing (Maybe it's a Friday Jeans Day, or a follow up Gratitude Lunch – get creative, do what works best for your company.)
As a company, you will collect the donations from your employees then submit one final gift on the Variety KC website by the 26th. All businesses that sign up and submit their donations by 9/26 will be entered to win a lunch party with KC 102.1 and Variety KC, an advertising consultation, and $5,000 towards an advertising campaign on KC 102.1!
Be a part of something great that will have an impact to last a lifetime.
Let us know about your company's efforts so we can share it. Thank you for championing inclusion and supporting local kids, tune in and join us on Sept. 27th!