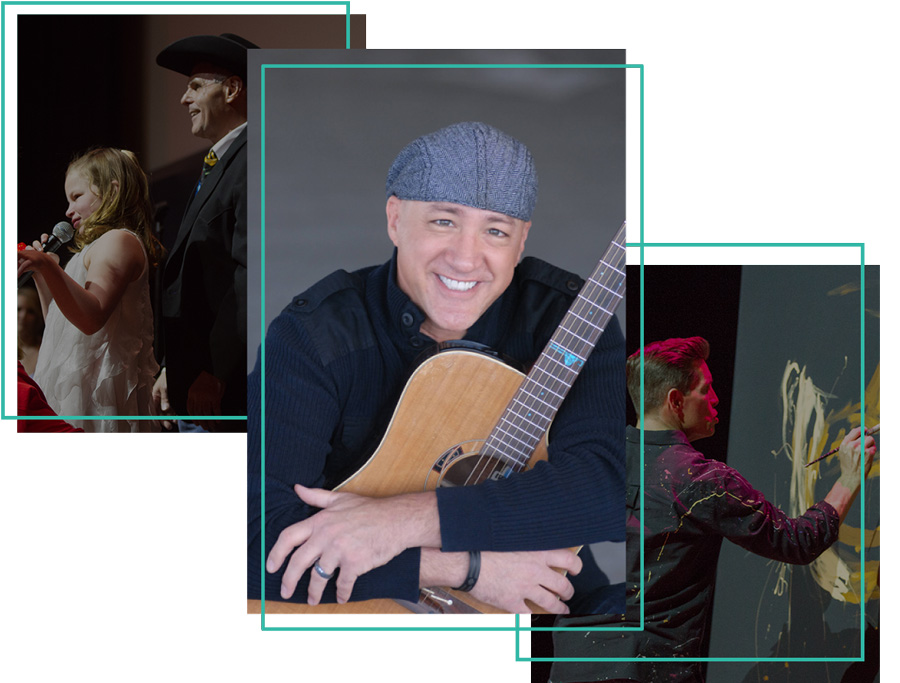 Variety Show 2019
Friday, April 5th at 6:30 p.m. The Variety Show will showcase a Live Auction, Mystery Boxes, food and drink from local vendors, amazing pre-show entertainment and Music Comedian, Mark Eddie as the main event! The show will help improve the lives and mobility of physically and cognitively challenged children. Please wear your cocktail best!
Music Comedian Mark Eddie
Mark Eddie is an international comedian with a musician's point-of-view on everything from pop culture to parenting. With his guitar, signature voice and happy-go-lucky spirit, mark points out quirky things in the music we love while delivering dead-on musical impressions of Al Green, Neil Diamond, Shaggy, Dave Matthews and more. Having toured professionally for 14 years as a musician/singer/songwriter, Mark Eddie has a knack for putting a satirical spin on pop anthems, music headlines and rock legends. With guitar in hand and tongue firmly in cheek, mark manifests popular music into a hilarious and witty tribute to the Classic Rock, R&B, Hip Hop, Country and Pop stars of our time by way of guitar riffs, vocals and rapid fire rock references. As if performing 250+ shows a year at theaters & major corporate events for names like Verizon®, Medtronic MiniMed® Bayer®, Disney® & Vans® isn't enough, Mark Eddie has also spoken and sung some of the most recognizable spots for Nickelodeon®, Showtime®, Nintendo® & Sears® among others.
Collier Cash Rule
Collier Cash Rule is ten years old and is in the fifth grade. He has been playing the guitar for about three years now.  Collier went viral when a video of him playing Metallica on stage with the Foo Fighters last October was viewed over 30M times. He redirected that attention to help a Variety KC  friend child through his second lemonade stand fundraiser. Collier has individually raised over $30k to help two friends battling serious illnesses and disabilities.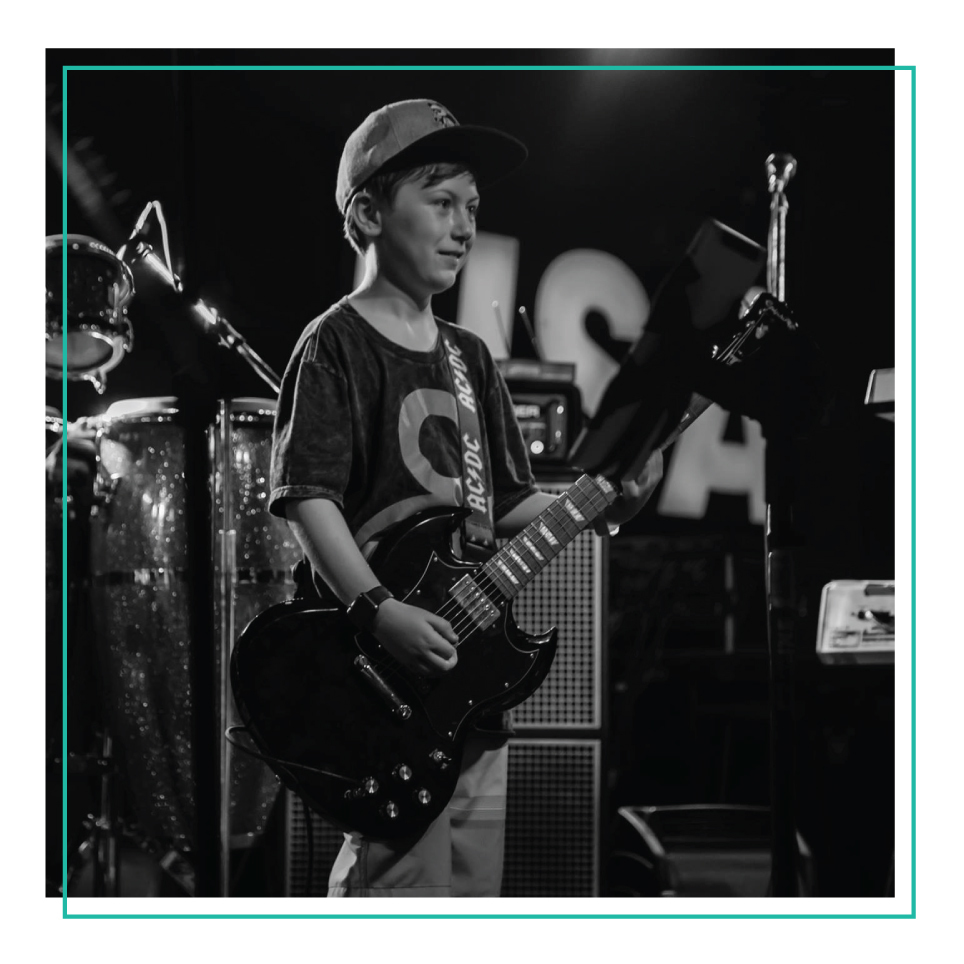 6:30 PM – Doors Open
Pre-Show Entertainment
Food From Local Restaurants
Silent Auction with Mobile Bidding
8:00 PM – Variety Show
Featuring Music Comedian Mark Eddie
ARVEST BANK THEATRE AT THE MIDLAND
1228 Main St, Kansas City, MO 64105
Parking for Variety Show
Cosentino's Public Parking Garage – Located between 12th & 13th Streets, Entrances on Main St. & Walnut St. Parking is available on a first come, first serve basis.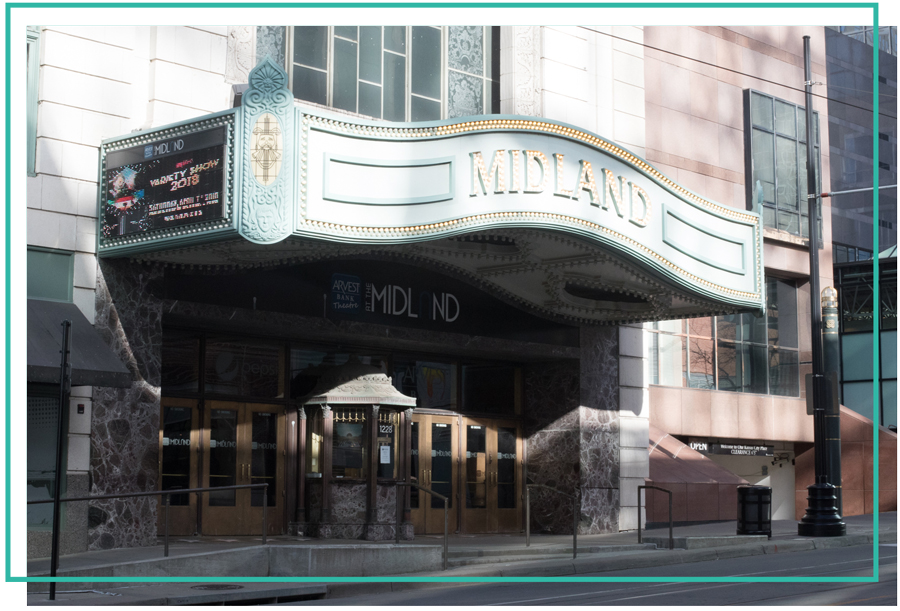 Live Auction
Every year we have some fantastic live auction items. Past year's have included trips to Cabo, the Grammys, The Espy's, Sprint Center Suite tickets to Katie Perry and Taylor Swift, Royals and Chiefs packages, and a ton more! Check back for 2019 auction items.
If you'd like to donate an item, you can either contact Laddie DeGrand at laddie@chappelowevents.com, download this form and email it to varietykc@gmail.com, or mail it to Variety Kansas City P.O Box 3446 Shawnee, KS 66203.
Want to become a sponsor?
ARVEST BANK THEATRE
AT THE MIDLAND
1228 Main St, KCMO 64105 For all inquiries contact our
Executive Director
Deborah Wiebrecht