Since 1934, Variety the Children's Charity of Greater KC has been helping children right here in our community. We're proud of our long heritage and are working hard to continue making a difference in children's lives and a true impact on inclusion for families today…and for decades to come.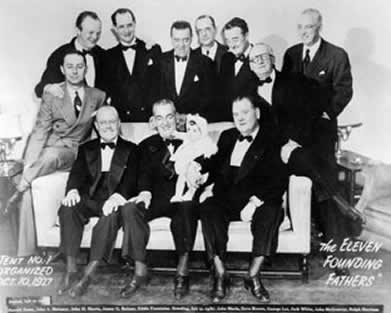 On October 10, 1927 in Pittsburgh, Pennsylvania, eleven young men affiliated with show business met at the William Penn Hotel for the first meeting of their newly formed social club. The gentlemen decided on the name "The Variety Club" because they represented a variety of facets of the entertainment business. The club received its official charter from the State of Pennsylvania on October 18, 1928.
But The Variety Club's true calling came a few months later on Christmas Eve, 1928, when the manager of the Sheridan Square Theatre in Pittsburgh found an infant abandoned in the theatre. The baby girl had a note pinned to her clothing:
"Please take care of my baby. Her name is Catherine. I can no longer take care of her. I have eight others. My husband is out of work. She was born on Thanksgiving Day. I have always heard of the goodness of show business and I pray to God that you will look out for her."
– A Heartbroken Mother
After a thorough search of the areas found no trace of the mother, the Variety Club members agreed to act as her "Godfathers," underwriting her support and education. In honor of the Variety Club and the Sheridan Theatre, the baby was named "Catherine Variety Sheridan."
The Life of Catherine Variety Sheridan
When Catherine was five, her foster parents were selected from more than 300 applicants in a location away from Pittsburgh and her anonymity was preserved in her best interest. Her new family changed her name to Joan.
She later served her country as an officer in the U.S. Navy during the Korean conflict and as a registered nurse in Vietnam. Joan raised a family of her own and spent much time working with children. She took great pride in the fact that she had "started it all". As Mrs. Joan Mrlik, she lived in Charleston, South Carolina, where she died of cancer in 1994. Her inspirational story that motivated the establishment of Variety the Children's Charity lives on. Her memory remains strong in the hearts of every member of the Variety family.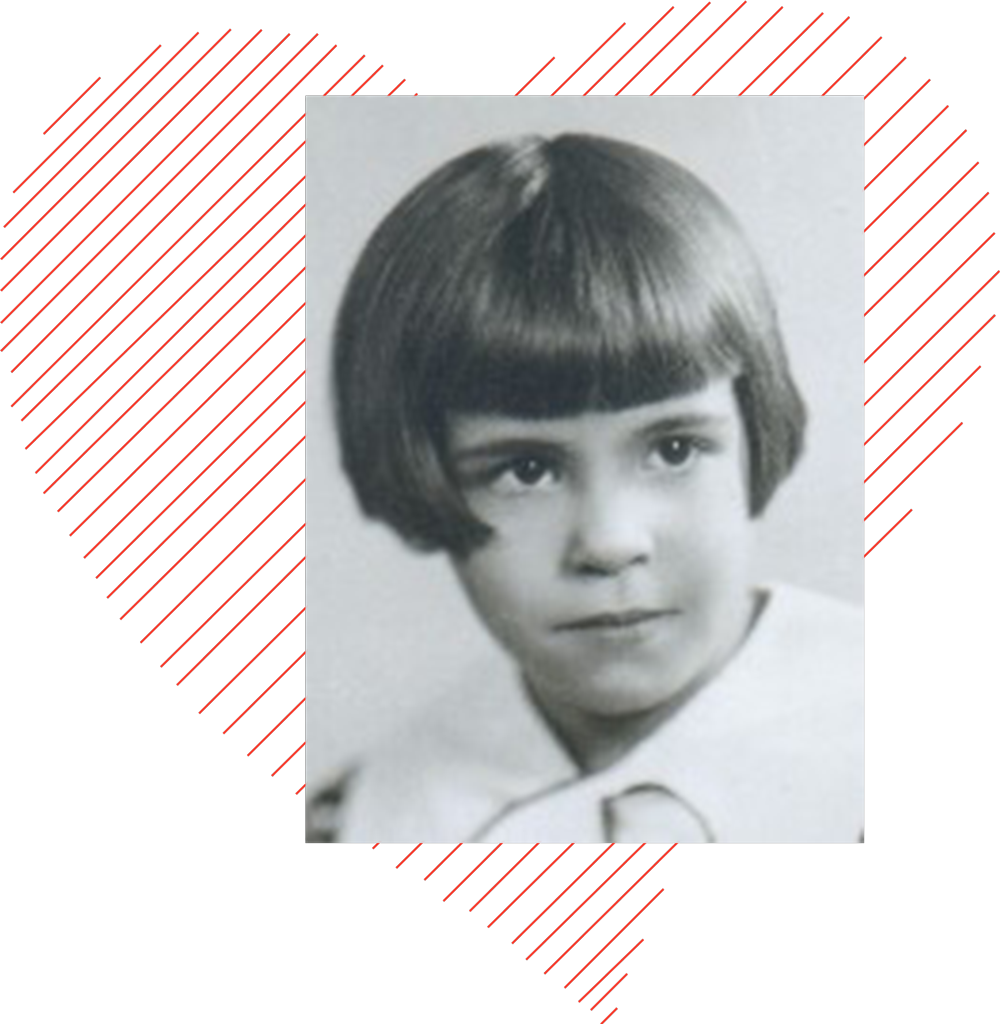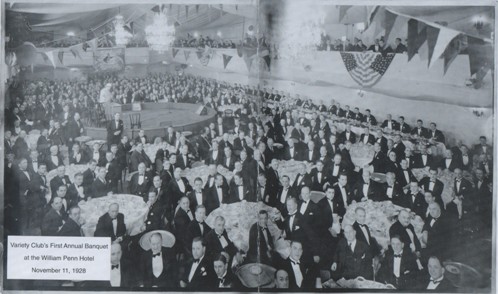 Over the years, Variety has been honored by the generous support of some of the biggest stars in the entertainment business. As we approach our 85th Anniversary this year, we will be looking back over the contributions of some of these truly legendary people.
Variety's first banquet was held under a "Circus Big Top" — complete with circus acts, sideshows, popcorn and cotton candy. The insignia for the affair was a mustached "barker" wearing a high silk hat. This enormously successful event was the beginning of Variety's circus tradition: the Barker became the official logo, each chapter was called a "Tent," its members were "Barkers," the president, the "Chief Barker," the treasurer, "Dough Boy," and the secretary, "Property Master."