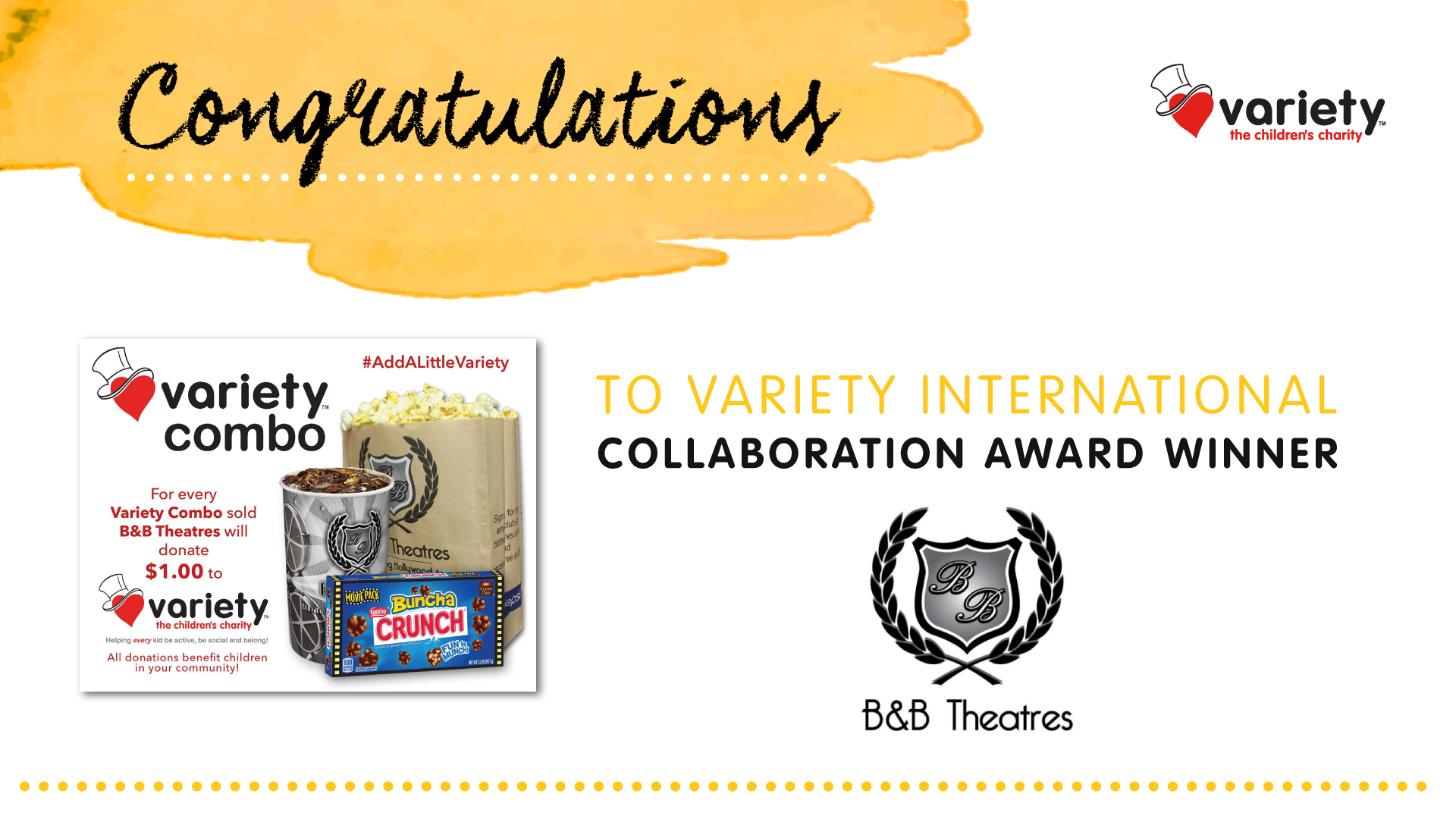 CONGRATULATIONS to B&B Theatres and Variety on Winning the International Collaboration Award 2019
This is a story of collaboration driven by a caring, shared partner to benefit many Variety kids with special needs.
In 2018, the theatres took a proactive approached to raising funds for community kids that needed funding assistance for kids with special needs. B&B would donate a dollar from each Variety Kid Combo pack sold. The money would go to the chapter in each of the cities that Variety and B&B coexist.
The pre-show video was taped and it then ran before every movie showing at B&B's 50 locations and visible on 400 screens daily. Not every city has a Variety location, but- B&B has raised over $20,250 for Variety!
What's even more exciting – the promotion will be continuing! Not only is this a fundraiser for a variety of US Variety tents, it is a great branding promotion that directly targets families and kids. Collaboration begins when tents think about working together as an organization and doing what we can to include and share success with other chapters. Collaboration with out extra work or effort to not over load other chapters.
Collaboration with Kids at the Core!
Dollars B&B Theatres has raised for Variety KC