Adaptive Hockey and Skating
We Can Play 2! – The International Innovation Award Winner
We Can Play 2! from Variety KC is a campaign to bring inclusive hockey and ice skating to Kansas City for the first time.
Until now, most Kansas City area kids with special needs could only participate in ice sports from the bleachers, but through adaptive sleds, helmets and equipment – "We Can Play 2!"
"We Can Play 2!" is the latest inclusive campaign from Variety KC , in an effort to ensure all children have the opportunity to Be Active, Be Social and Belong.
Like so many successful endeavors, this one started by a chance meeting. While attending an unrelated Variety event (Go Baby Go), a young father of a child with special needs approached Variety KC's Executive Director and said he was so impressed with what Variety was doing and… "What can I do to help?"
It turns out the young father was the son-in-law of Lamar Hunt, Jr. Together they own the Missouri Mavericks hockey team. During a brainstorming "how can I help" meeting we began researching adaptive and inclusive hockey and skating opportunities, resources, and equipment. This will be a first for Kansas City and has added to our growing list of inclusive activities.
We decided to purchase adaptive "sleds" and helmets in a variety of sizes, along with other walker type equipment that can be used for "skating" by children with certain skill set.
Partnering with the Missouri Mavericks and supported by a matching grant from Lamar Hunt, Jr.'s Loretto Properties Foundation– Variety KC started fundraising in December and hit our goal to get kids on the ice.
Along the way we discovered professional hockey organizations and hockey related industries that offer grants and equipment to support such efforts, then found a warm reception from the local Parks and Recreation department who will take over the operation of the program once the equipment is secured, so sustainability is in place.
The Maverick's home arena is the Silverstein Eye Care Arena in Independence, Missouri (a suburb of KC).
What started with a chance meeting and the simple question, "What can I do to help?" has turned into a life enhancing opportunity for so many local children and families.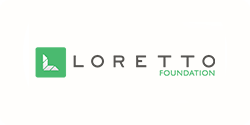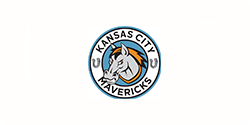 Find Out How to Volunteer.
Several generous Kansas City organizations offer an employee match program. Double your gift to Variety KC, ask your employer if they match contributions! Here is a list of known companies that do.