Grand Opening:
December 13th, 2019
Location:
Discovery Middle School in Liberty, MO
The Need
Children with special needs, and all children, benefit tremendously from inclusive real-world experiences that isn't affected by their disability. That's why Variety partnered with Discovery Middle School in Liberty, MO to create the Harness School Cafe!
The Harness School Cafe is equipped with harnesses to allow students with wheelchairs and walkers to move around freely within the space.
Variety Children's Charity of Greater Kansas City announces the first-ever "Harness School" Cafe. This innovative concept allows middle school students who use wheelchairs and walkers a chance to stand upright with their hands-free to fully participate in their school coffee shop. This allows them to practice job skills such as taking orders and serving coffee, integrate real-world math skills by operating a cash register, and socialize with their peers at eye level for the first time ever, all while gaining the therapeutic benefits of standing and moving on their own.
The Variety KC Cafe's served Roasterie coffee on Friday, December 13th, at Discovery Middle School in Liberty, Missouri from 8:00 - 9:30 am.
Join us to see what's possible when students get out of their wheelchairs and interact with "customers" alongside their peers - upright, hands-free, and eye level.
Available interviews:
Dr. Kendra Gagnon, PT, Ph.D.; Professor of Physical Therapy
Deborah Wiebrecht, Executive Director of Variety KC- Funder
Parent of a child using a harness
Interviews are available by request after the grand opening as well.
This is the next step in Variety KC's introduction of Harness Systems for kids with special needs.
First, Variety introduced pop up harnesses to Child Development centers.
Then, Variety outfitted the new BE Smith Family Center with the ceiling transport harness throughout the center.
Now, Variety is working with Liberty School District to bring 2 Harnessed Cafe's into Middle Schools.
In the Future, Variety hopes to bring the harness system into real-life workforce situations.
For more information:
Deborah Wiebrecht
Executive Director
P.O. Box 3446 | Shawnee, KS 66203 | 913.558.2309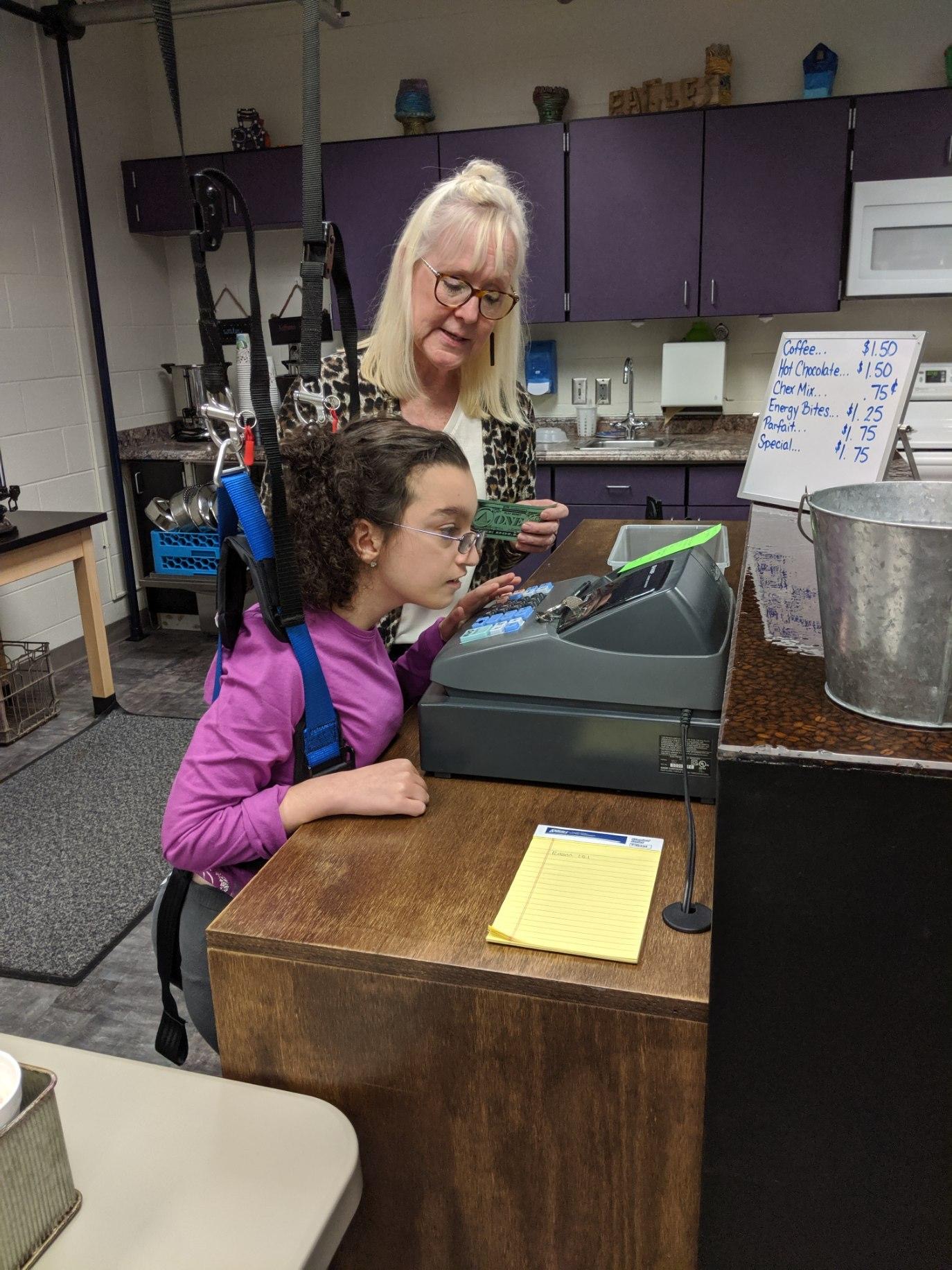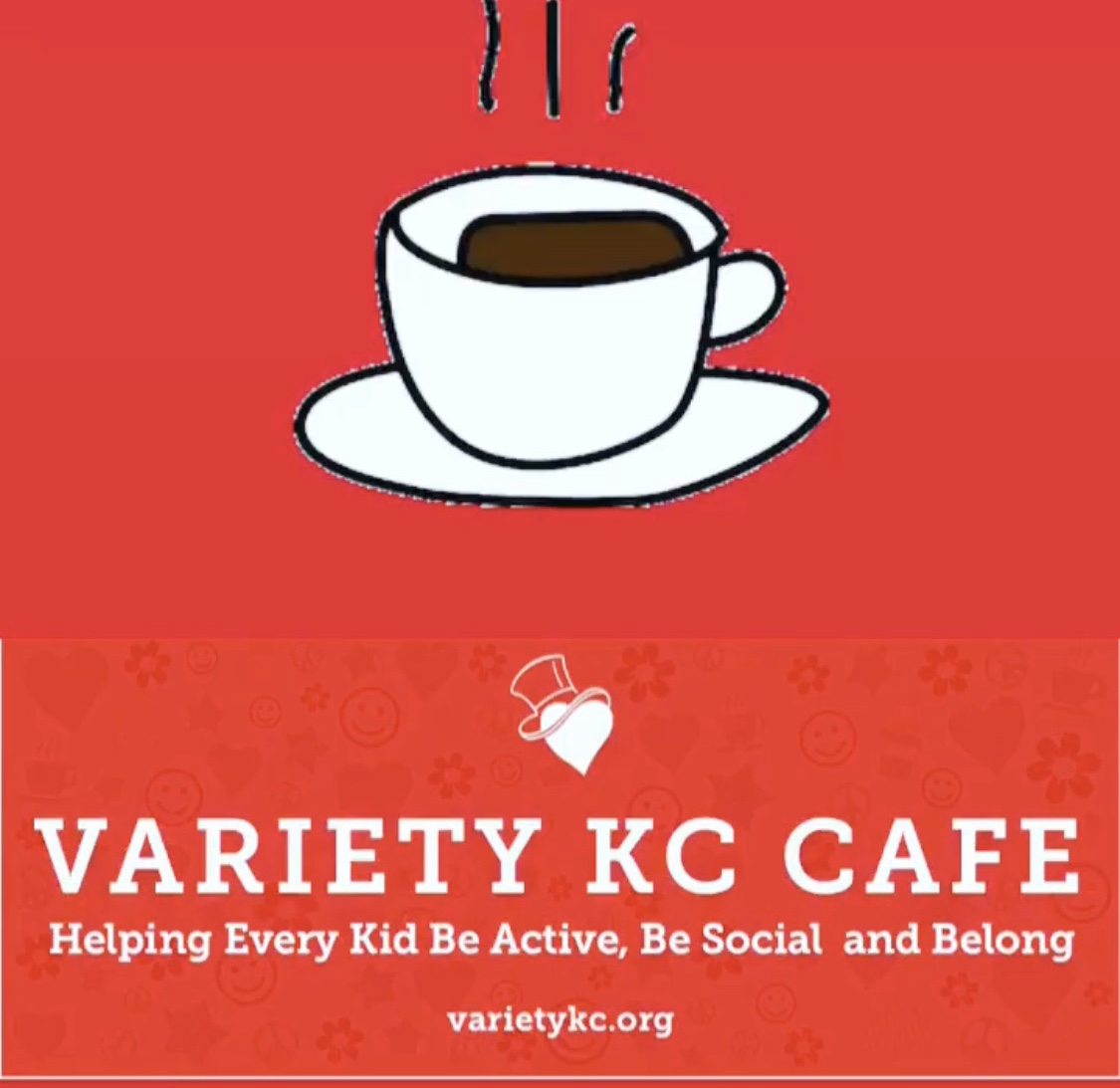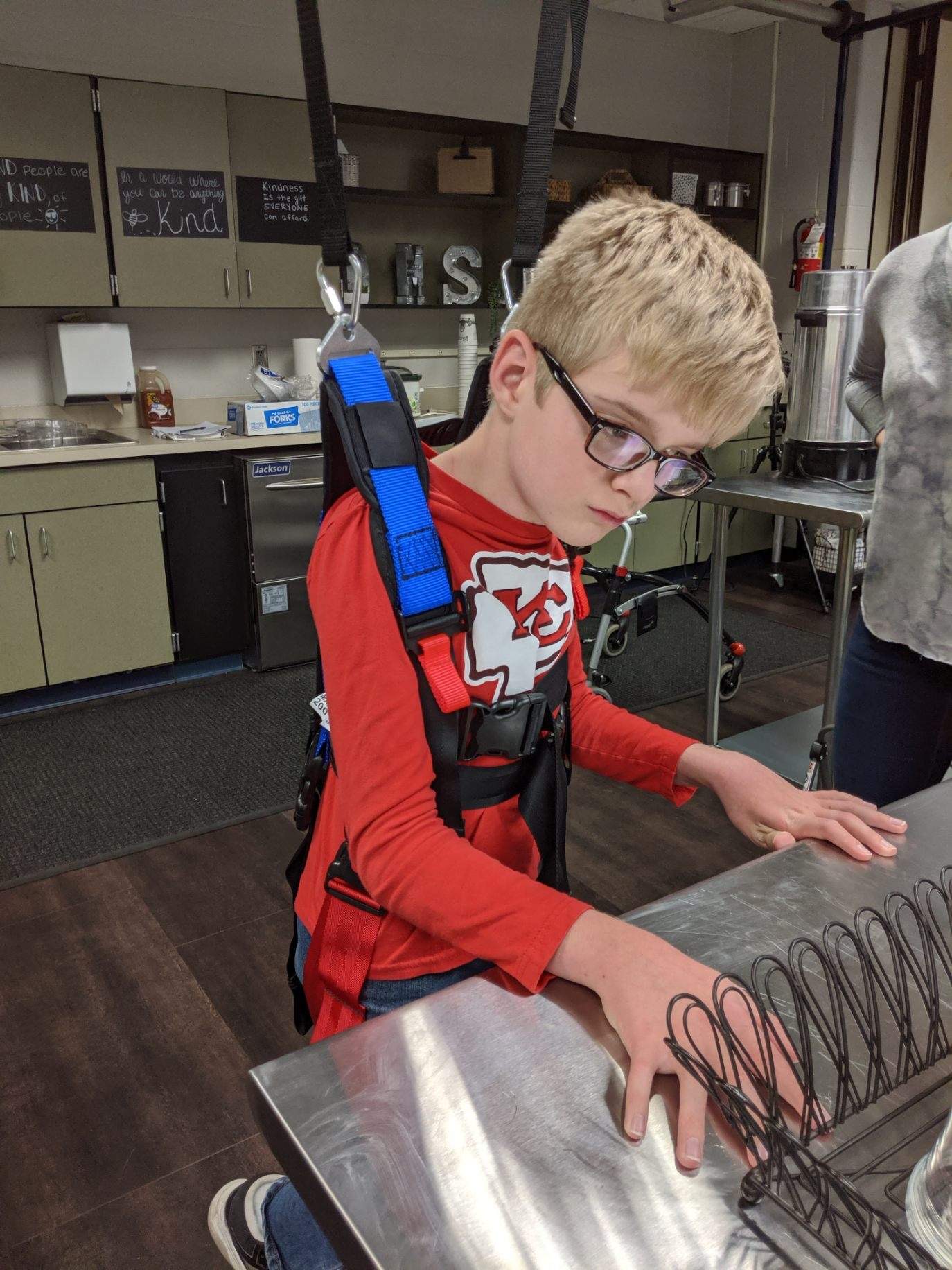 Find Out How to Volunteer.
Several generous Kansas City organizations offer an employee match program. Double your gift to Variety KC, ask your employer if they match contributions! Here is a list of known companies that do.