Introducing our first Children's Story:
Variety Tales: Kaden's Dream
KADEN FELT SOMETHING SPECIAL IN THE AIR TODAY.
It's game day and Kaden is excited to be in the stands to cheer on his favorite team. He's about to get a big surprise from a few special friends. It's a good thing he knew exactly what pair of shoes to wear!
Proceeds from Variety Tales will help fund equipment for kids with a variety of disabilities and help remove barriers to help ALL Kids Be Active, Be Social and BELONG!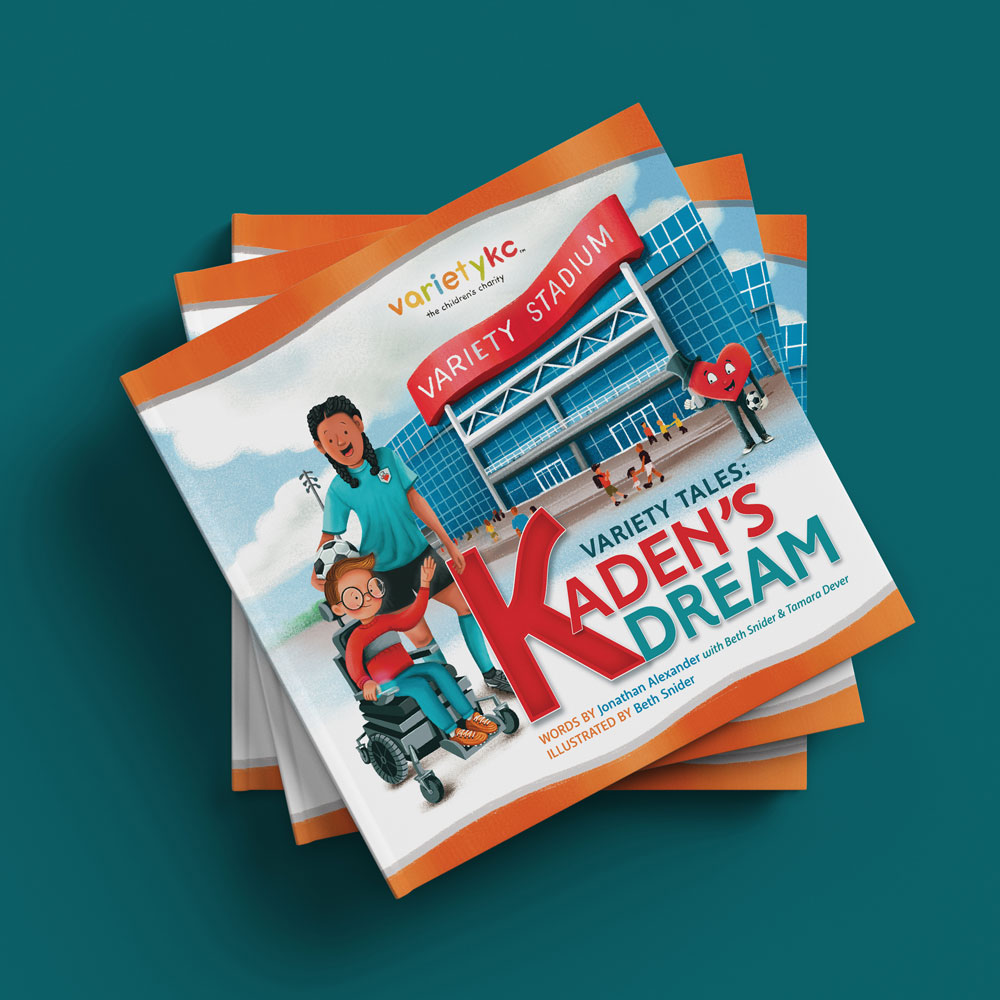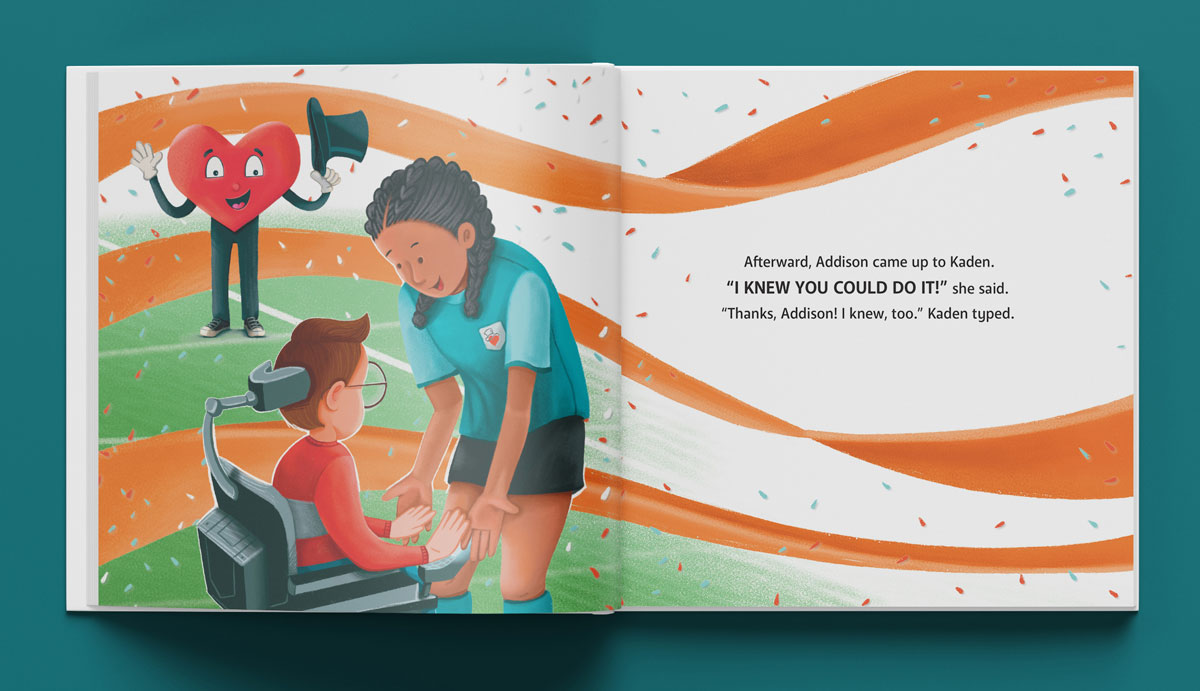 Every school room or school library needs a copy of this inspiring tale of inclusion and dreams!
It's available now for just $14.95 on Amazon, which means you can send it directly to a teacher, school, or anyone with kiddos.
Even better, buy it through Amazon Smile, designate Variety KC as your charity and a portion comes back to help kids in our area!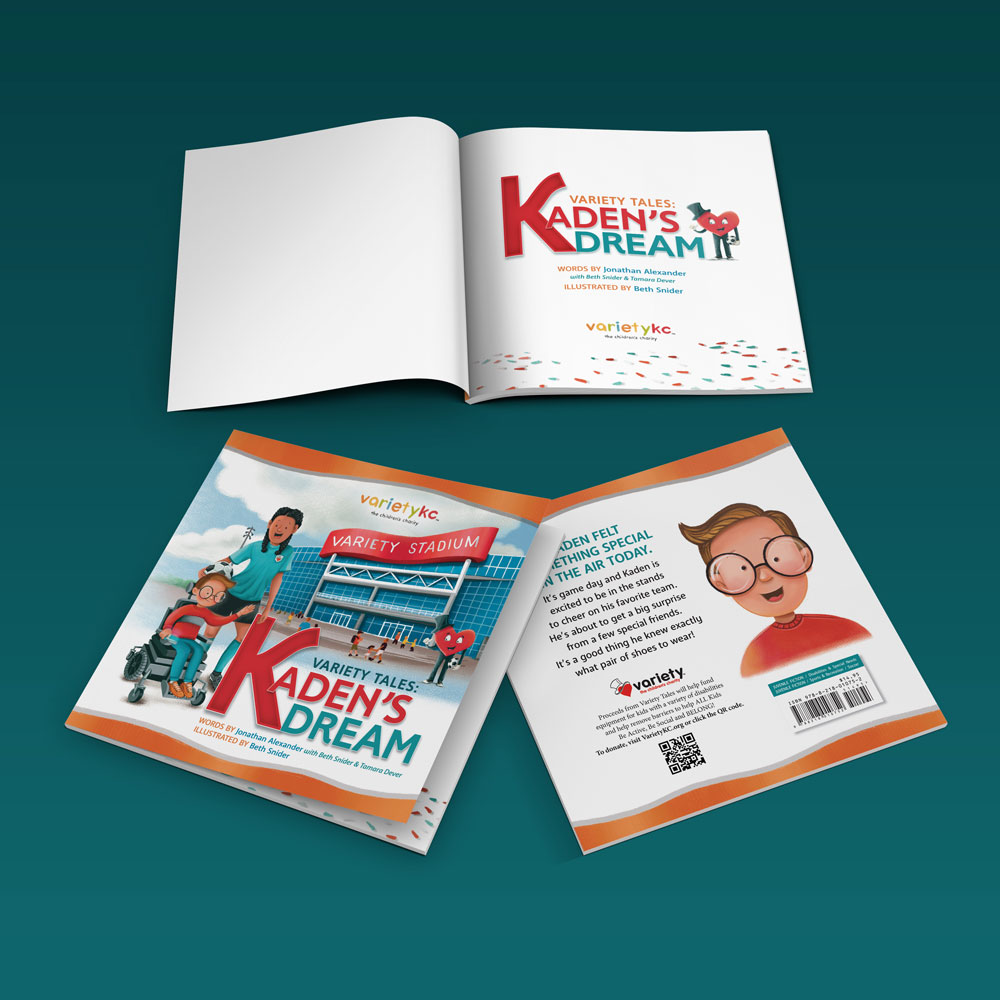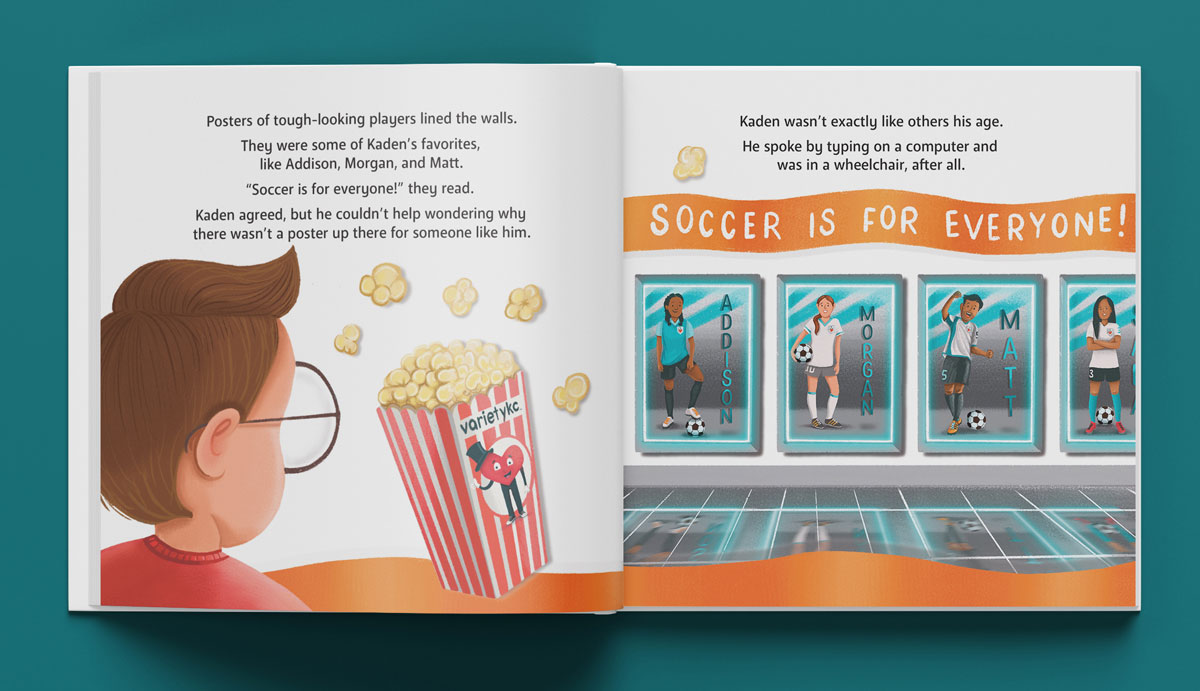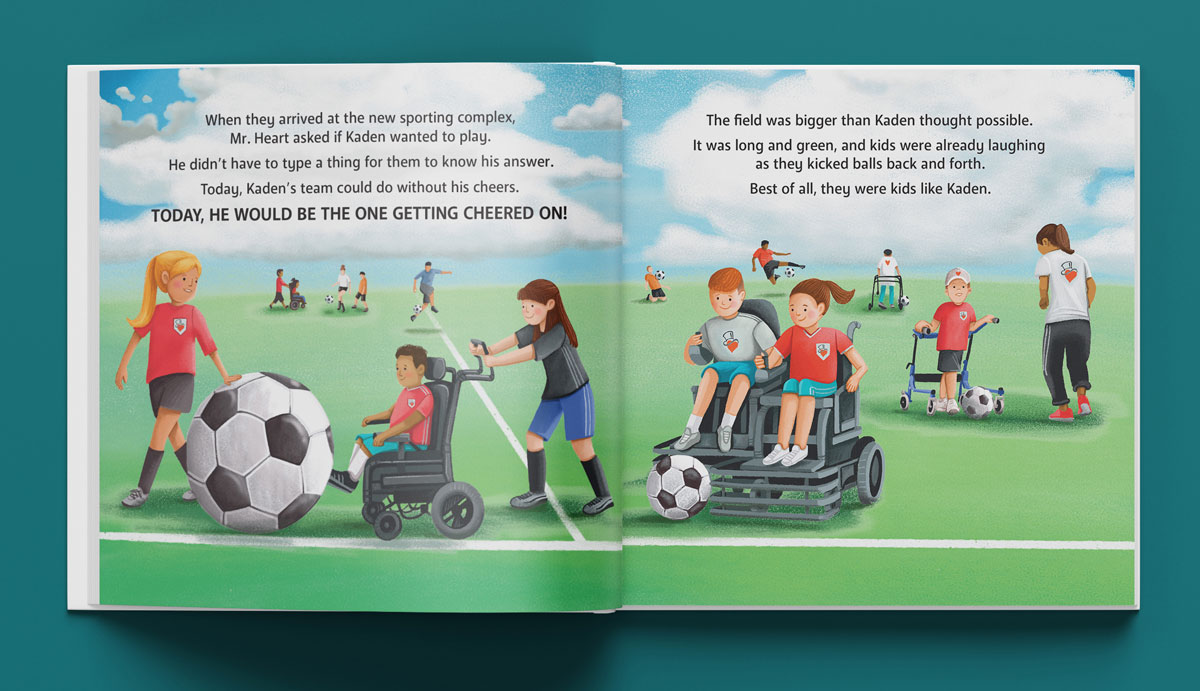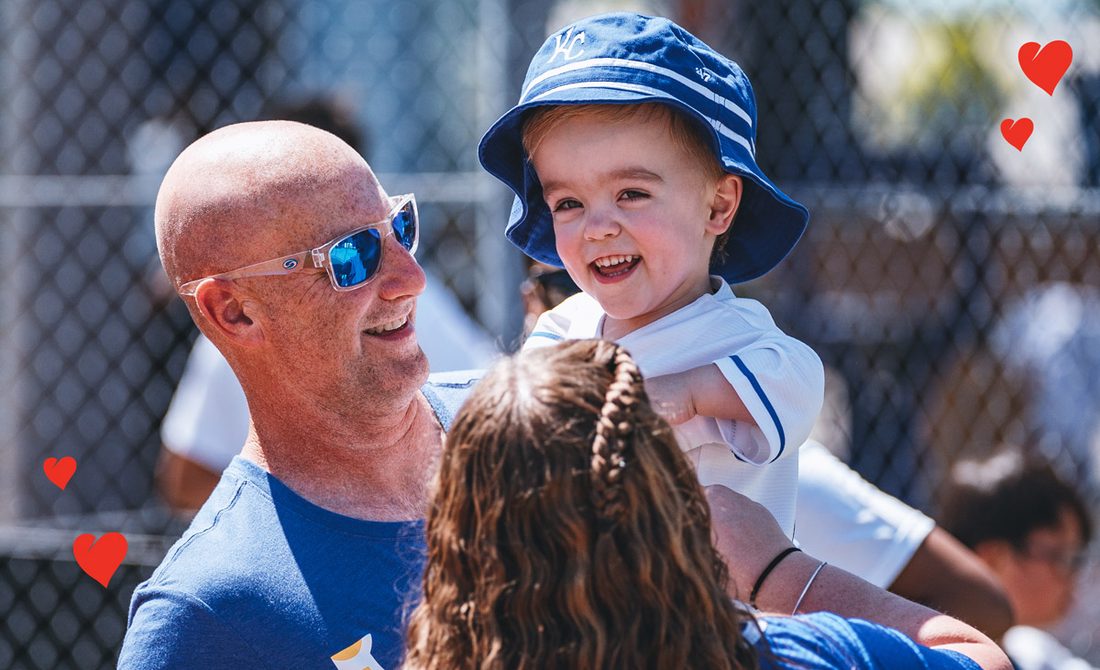 There is nothing seasonal about the needs of Variety KC Kids.
That's what makes monthly donations so important. A child needing walker for therapy or a teen who no longer fits in his wheelchair can't wait for a golf tournament to raise the funds needed. Barriers are a daily challenge for our families. You can help Variety KC to remove those barriers with your monthly gift.