Variety KC Inclusive Family Play Zone at KCI
KCI and Variety KC Partnership!
Grand Opening:
March 2023
Location:
The new KCI airport
We Have SKY-HIGH Goals
Travel by air has become more of a priority as families spread out across the country and travel is more highly valued. Millennials are the most active of travelers, and their travel plans include kids. However, many of our Variety KC parents felt flying was impossible, "what if their kids acted out or became scared?"
Our experience tells us that including our kids in travel plans just takes some adaptations and extra planning. In Variety's drive to make KC the most inclusive city in the country, when plans for a new airport were announced…we knew it was the next challenge in our #inclusionrevolution.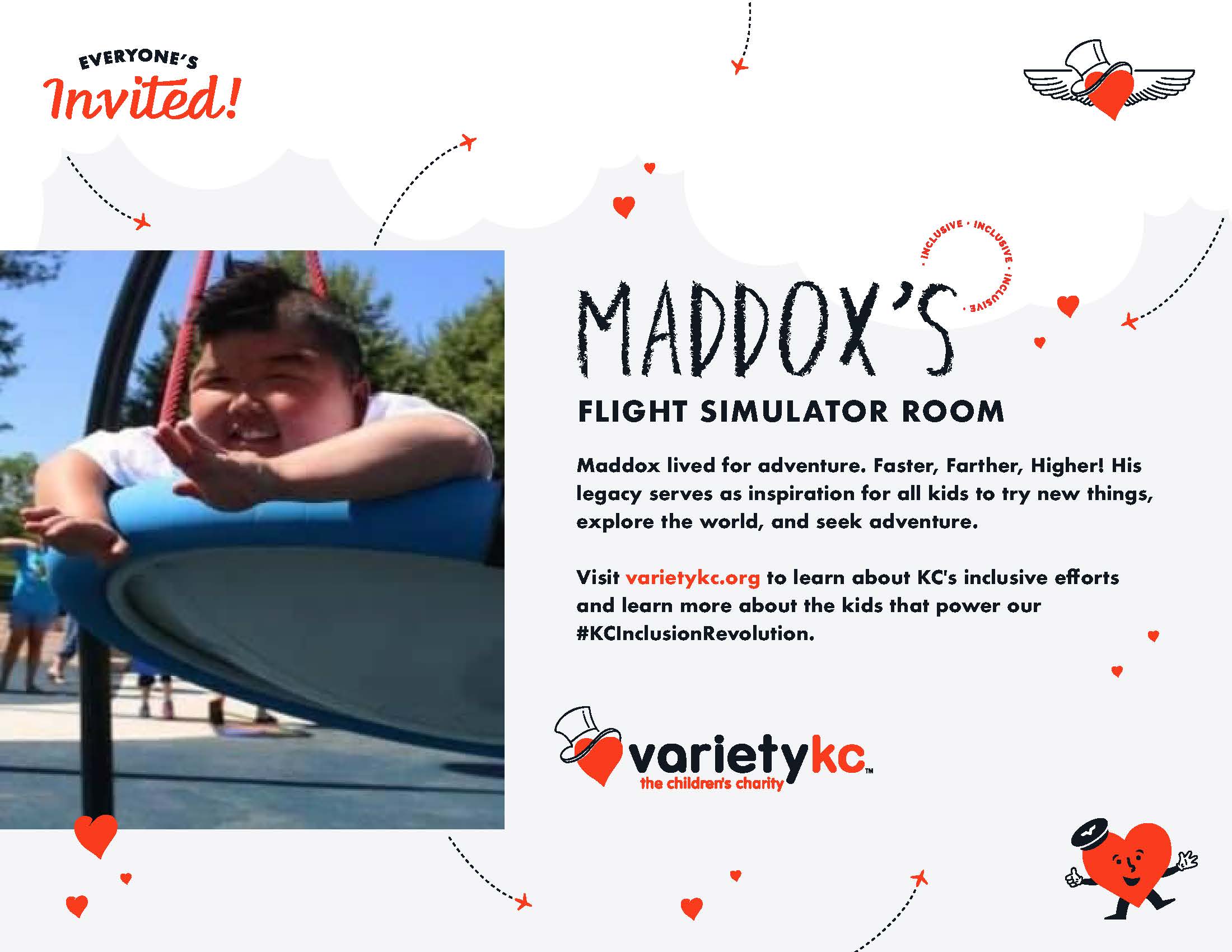 Learn more about Maddox's Flight Simulator Room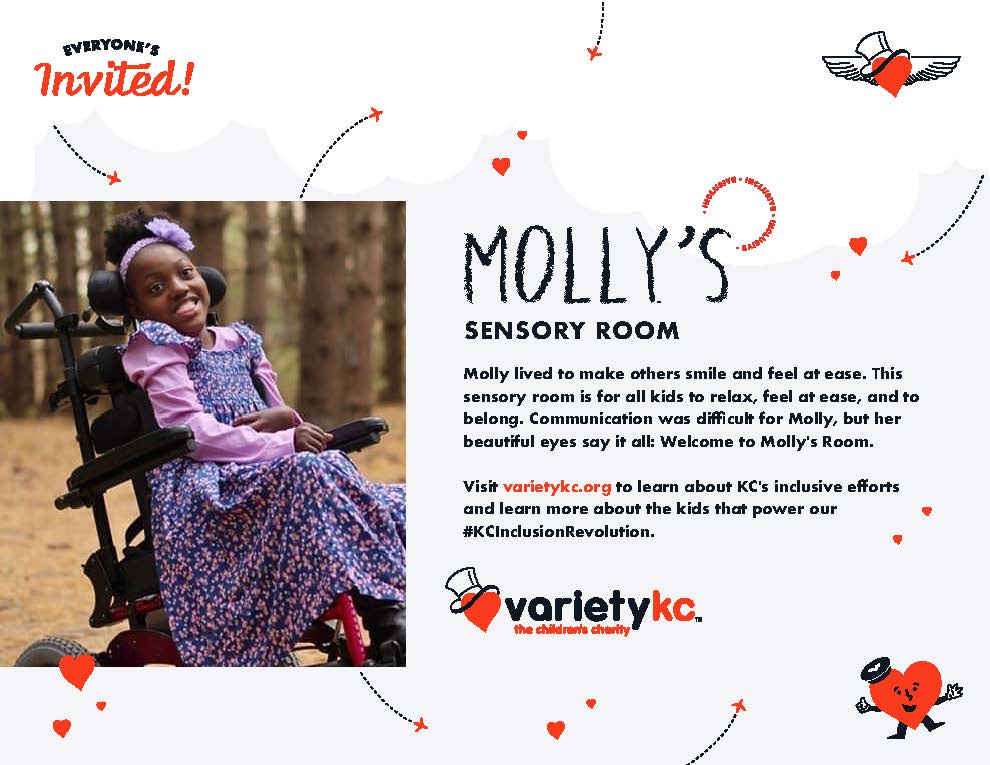 Learn more about Molly's Sensory Room
Find Out How to Volunteer.
Several generous Kansas City organizations offer an employee match program. Double your gift to Variety KC, ask your employer if they match contributions! Here is a list of known companies that do.