Inclusive Playground: Wyandotte County Variety KC – Field of Dreams
September 1 @ 8:00 am

-

5:00 pm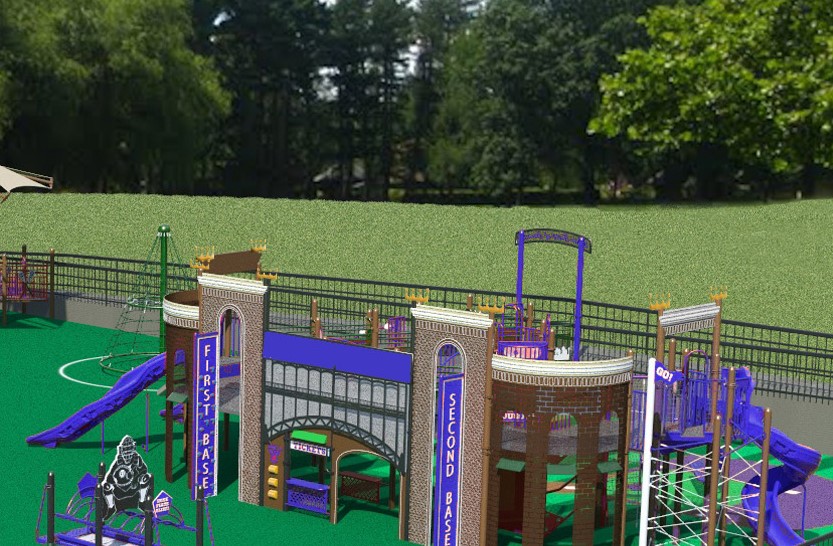 The Wyandotte County Park is one of the most visited parks in the KC Metro area. It's located at just west of the Kansas Speedway on State Ave. with large shelters and event space, tennis courts, fishing, baseball fields, 18 hole golf course, a museum, cross country course, and one of the top disc golf courses in the Mid-West.
The park is at the Western edge Wyandotte County, Kansas, and serves the KCK area (including Piper Bonner Springs areas), and is conveniently located for those visiting the Legends area. In addition, it's uniquely located with less than 13 miles to Parkville in Platte County MO, Bonner Springs (partly) in Johnson County KS, and Lansing in Leavenworth KS.
It's a popular family destination, but the playground area is a mish-mash of old-school metal playground equipment (think hot metal slides and rusty merry-go-rounds) as well as some newer plastic equipment. The playground is not adaptive or assessable.
Variety KC is partnering with our trusted playground vendor, Unlimited Play, and Wyandotte County Parks and Recreation to make this playground safe and inclusive.
It's also an under-served area in regards to inclusive community opportunities for children and people with special needs.
Variety proposes to remodel the play area with a Field of Dreams theme – the playground itself could be created in a colorful royal blue with golden crowns – a nod to the KC Royals.
In recent years, Variety KC has experienced an increase in service requests from the Wyandotte County area – an area with a median household income of $33,784. Latinos make up roughly 22% of the population, African-Americans – 26.3% and Asians.
Variety KC, a leader in inclusive efforts throughout the 11 county Kansas City region, proposes to make the WyCo Lake Park an inclusive playground for all kids – especially those with special needs.
The estimated use of the park will exceed 100,000 visits per year. Users reflect all races, ethnicity, and incomes and will primarily be local and regional. The one shared characteristic is this: One of four families have a member with special needs.
Social Inclusion is a determinant of mental health and well-being, so this park will play an important role for all area kids and families! It's a tremendous opportunity to strengthen the community and for all kids to Be Active, Be Social and Belong!
Related Events