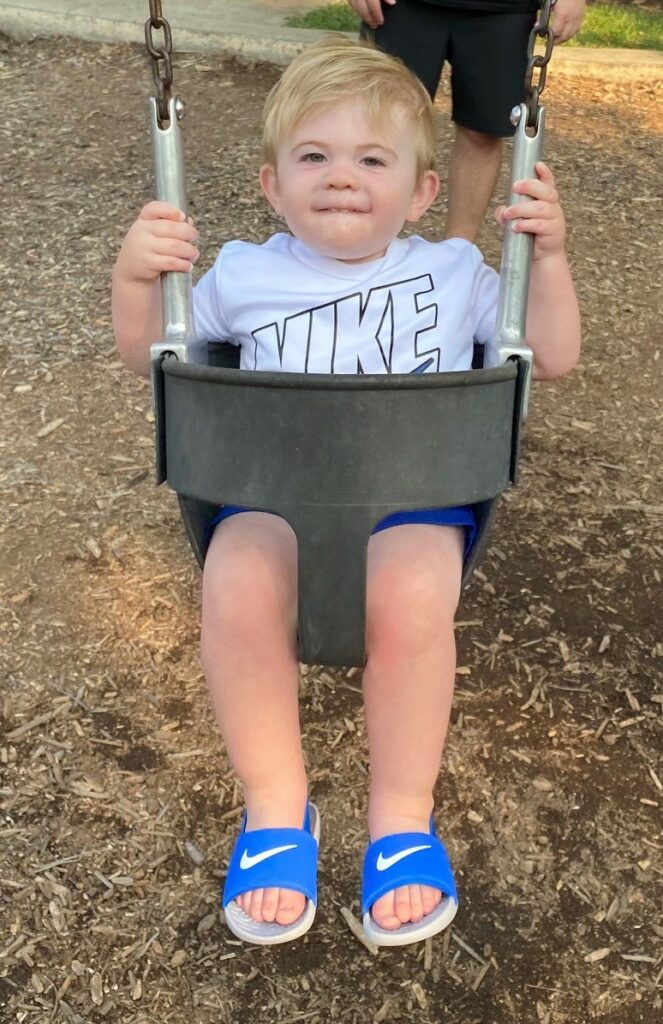 Everett is diagnosed with a rare chromosomal difference, Trisomy 4p, which is accompanied by global developmental delays, epilepsy, hypotonia, microcephaly, and malformations in the brain, inner ear, airways, and kidneys.
Everett is a sweet and curious toddler! He loves spending time with his family, big trucks, and stars. We began to explore the possibility of Everett having a unique genetic structure when he continued to miss developmental milestones throughout the first year of his life.  We transitioned Everett to individual care in our home, which allowed us to focus on integrating his therapies into his day.
As Everett approaches the age of 2, he continues to amaze us with his progress. It takes so much work and dedication for Everett to develop new skills, and he now crawls and stands with assistance! Everett receives individual and group therapies at Britain Development Center and is learning how to engage and socialize with his new friends. Everett's all time favorite activity is being outdoors. Everett's independent mobility is limited and he grows tired easily in his gait trainer. Having an AmTryke would offer Everett the freedom to explore when playing outside while learning new skills. Everett's amazing therapy team has been using a trike to travel between rooms during individual therapies – he gets so excited, he doesn't want to get off the trike to do his therapies!
If you, like Variety, believe every kid should be social, be active, and belong – please donate today – www.VarietyKC.org/donate
Thank you for joining our #inclusionrevolution