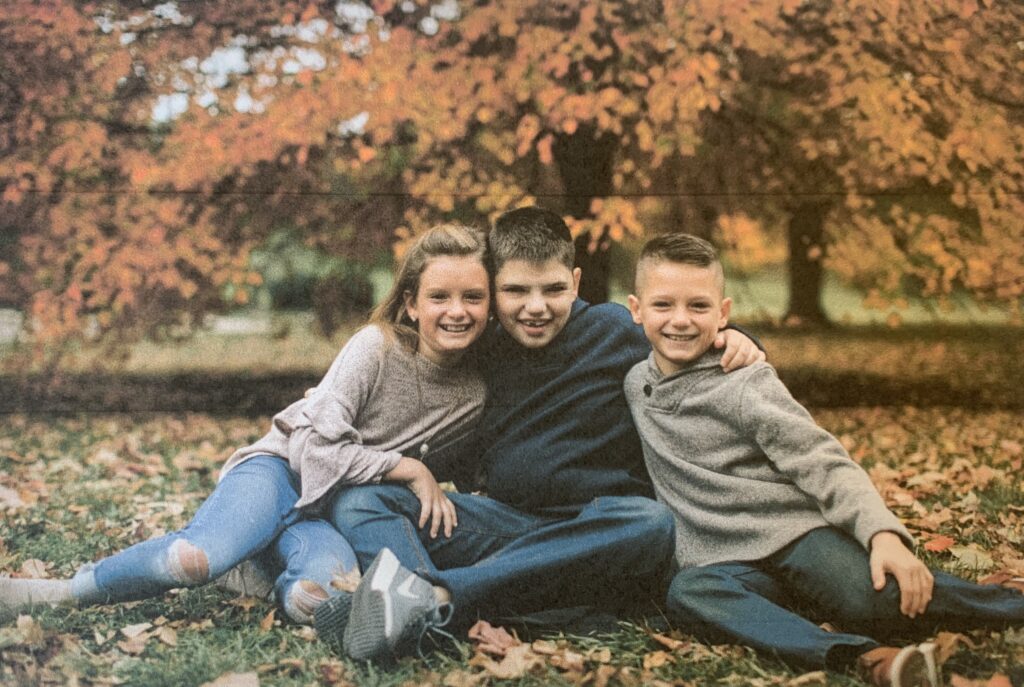 Keegan is a 16-year-old that is diagnosed with Angelman Syndrome, a rare genetic syndrome that causes neurological and psychological problems that impacts his mobility and communication.
Keegan was diagnosed with Angelman Syndrome at the age of 2 by the Muscles and Nerve Clinic at Children's Mercy. They observed his ataxia and walking gait at that point confirmed with a positive blood test. Keegan has received physical therapy, aqua therapy, and medical interventions from an early age to assist with the loss and regression in mobility. Keegan is a loving, happy, smart and funny boy that loves to spend time with his family and friends. His favorite activities include going to school, swimming and watching his brother and sister play soccer and basketball. When we are out and about at different activities we always run into someone that knows Keegan from school and tells us what a special kid he is.
Keegan is also very social and wants to be where the action is. When we at our house and in our neighborhood, Keegan likes to be involved in whatever the kids are doing, whether that is riding bikes, playing hide and seek, or going from house to house to do different activities. As Keegan has gotten older his mobility has become more restricted and is prohibiting him from actively participating in his favorite things. He is no longer able to walk long distances and his ataxia increases his change for injury without constant supervision.
Keegan started using the adaptive tricycle at school last year as a means of transportation for him to get to and from long distances in the building. Using the tricycle, he is able to navigate the school safely and independently. We feel that if we were able to have an adaptive tricycle for personal use it would open up many opportunities for Keegan to have some independence in his home surroundings. The adaptive tricycle will also give him the mobility assistance he needs to remain social with his friends and family.
If you, like Variety, believe every kid should be social, be active, and belong – please donate today – www.VarietyKC.org/donate
Thank you for joining our #inclusionrevolution