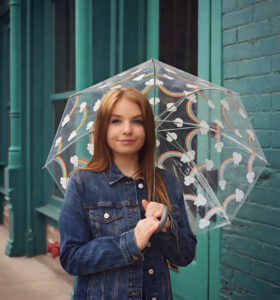 Lexi has been diagnosed with Chorea Hyperkinetic Movement Disorder, Cavernous hemangioma, multiple brain anomalies, Epileptic Encephalopathy, Epilepsy, Abnormal EEG, Autism, Genetic Mutation on X chromosome, Mixed Receptive and Expressive language Disorder, Mood Lability, Spasticity in leg and body due to chorea, large abnormal movements when sick or intermittent unpredictable. Some days are not so noticeable and other days admitted and changing her medications or dosage. We don't know why yet that she has chorea or why her siblings have it. We have been told its hereditary in our situation and chorea is similar to like you see in huntington's.
Lexi was diagnosed with Autism as a young girl. She has always been able to light up a room with laughter. I knew early on that something was going on with Lexi. After multiple visits and doctors we discovered she had Epilepsy and Epileptic Encephalopathy. Over the years we keep getting pieces of the puzzle with Lexi. We were referred to a neurologist that identified she had Hyperkinetic Involuntary Movement Disorder. Her Neurologist ordered an MRI in 2017 and discovered anomalies on her MRI that had not been seen on her previous MRI. She has lots of challenges and tries her best to put on a smile. Lexi wants more than ever to feel accepted and included. Her condition is complicated to understand, most don't understand how a movement disorder is connected with the basal ganglia in the brain. It's very difficult to regulate emotions, movement and impulse control. Children with chorea may try to not let you see the struggles. It's been explained that it's like one big loop that affects her cognitive, emotions, and movement when the basal ganglia is not functioning properly.
Lexi has been on medical homebound a few months now.  I know she will truly benefit from a communication device. This will help her connect with family and friends but also provide her access to communication and many of her virtual therapies. Lexi is very bright and my hopes are that this will help relieve her anxiety and give her the much needed support she needs right now.
If you, like Variety, believe every kid should be social, be active, and belong – please donate today – www.VarietyKC.org/donate
Thank you for joining our #inclusionrevolution