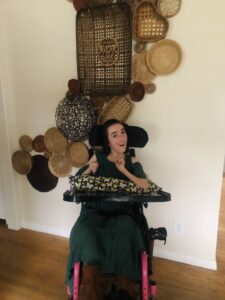 Sophia is diagnosed with epilepsy and cerebral palsy with a hip dislocation. Sophia is non-verbal and wheelchair bound.
Sophia is a funny teenager who loves nature and outdoors. Sophia is incredibly smart and an old soul
who loves Frank Sinatra and 40's music. We would love the jogging stroller to help get Sophia out in nature more to be able to explore and get exercise. In her current wheelchair we are limited to where we can go.
If you, like Variety, believe every kid should be social, be active, and belong – please donate today – www.VarietyKC.org/donate
Thank you for joining our #inclusionrevolution