300 Police Cars Receive Variety KC Sensory Kits
In 2021, Variety KC and KMCO Councilwoman Heather Hall rolled out the first Variety Sensory Kits to local police departments.
Police are trained to handle multiple challenging situations, but it's important that they quickly recognize signs of autism spectrum disorder to approach a person with autism or related special needs. This allows officers to avoid escalation and safely stabilize the scene sooner.
The idea came from a Variety KC mother says Executive Director, Deborah Wiebrecht. "When her daughter was assaulted, she had a difficult time when the police arrived with all the bright lights, the loud sounds, and the anxiousness of the situation. Combined with her inability to communicate, the situation soon became overwhelming."
People with disabilities represent 26% of the community! Children with disabilities are 3-5 times more likely to be abused than their peers. Reporting this abuse and interacting with law enforcement can add to the trauma.
When children grow up, they are more likely to be stopped by law enforcement, and sadly – half the people killed by police have a disability. Having Sensory Kits for police is a nationwide trend- just not in KC, it is recognized as an important need. Councilwoman Hall secured training so that officers know how to use the kits and how to treat kids with special needs in general.
So far, Variety KC has funded kits for use by police in KCMO, Cass, and Jackson Counties, but hope to provide them area wide! You can help achieve this goal by donating today.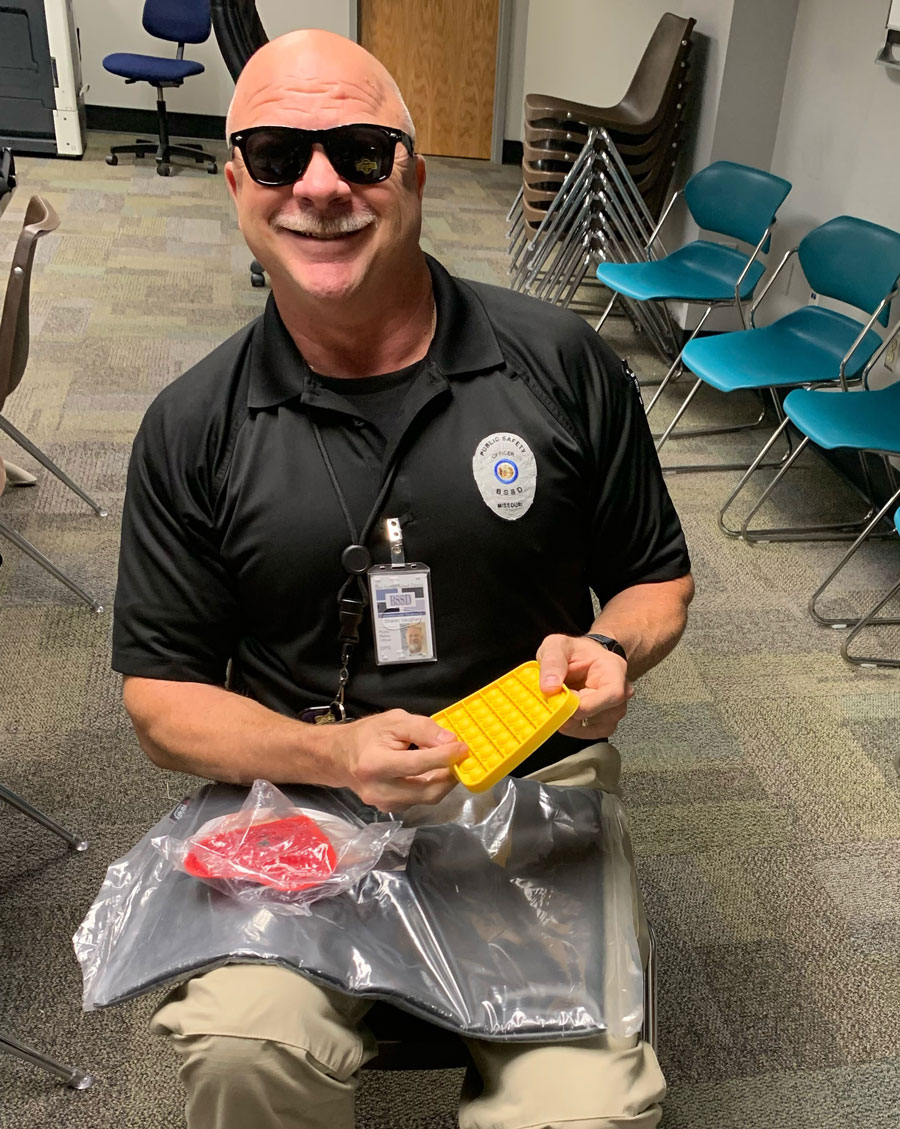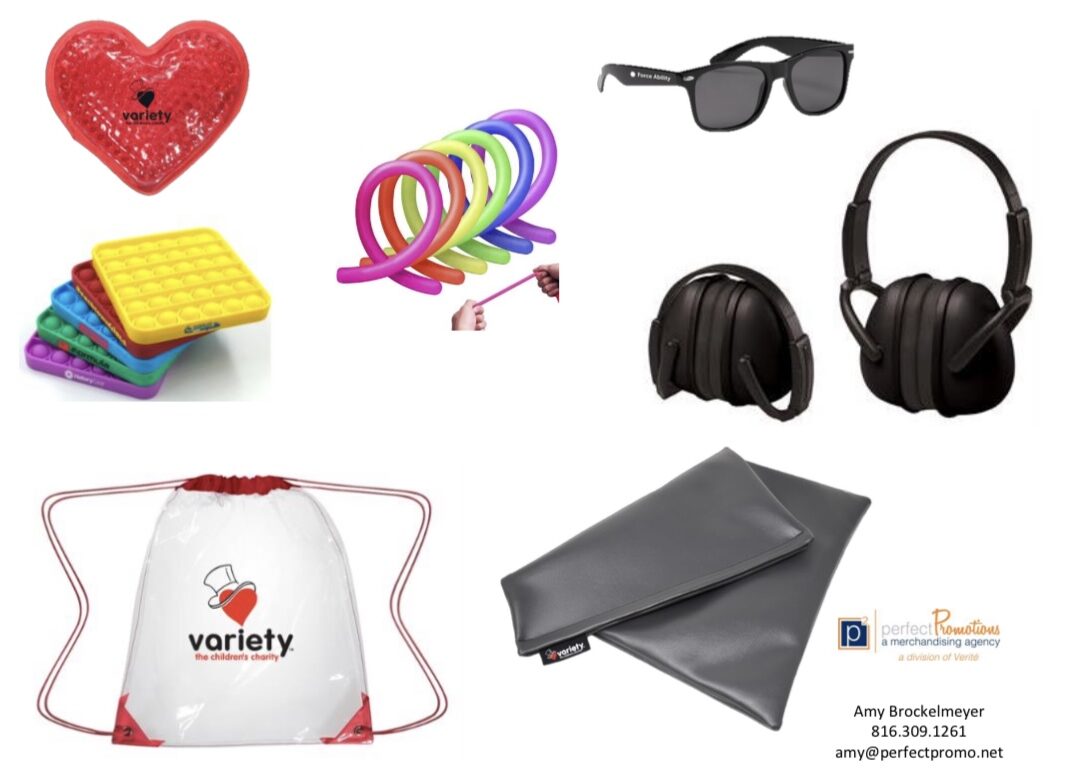 The Variety KC Sensory Kits include:
Drawstring Backpack to carry sensory tools
Weighted Blanket to calm children
Sunglasses to help those triggered by bright lights
Noise Canceling Headset: To eliminate excess noise
Fidget toys to calm and release anxiety