Parents of children with special needs are warriors! When Olathe mom Tina Taylor learned of the new 19 million dollar beach facility at Lake Olathe Park, her first thought was, "how will I get my son in his wheelchair to the lake?"
Tina follows the inclusive efforts of Variety KC and says that Variety's efforts to build facilities with no barriers inspired her to reach out to the city of Olathe to find out what could be done to make the beach project inclusive. Next, Tina approached Variety KC to underwrite the equipment, which includes a special beach mat for a beach wheelchair to travel on. (See photos) Traditional wheelchairs don't roll well on sand, and the beach can ruin a power wheelchair.
This inclusive beach transportation is the first in the KC area and it's estimated to be in great demand, offering some children in wheelchairs a trip down to the beach for the first time. The park will open on June 29th, and all kids are welcome thanks to this innovative beach equipment!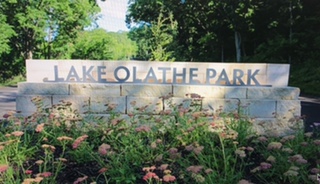 Variety Executive Director, Deborah Wiebrecht says, "when planning or building any community facility, it's so important to look for ways that everyone in the community can be included. That's what builds a strong community. We're excited the city of Olathe recognized the importance of making sure all kids can Be Active, Be Social, and Belong….and now…can play at the beach!"