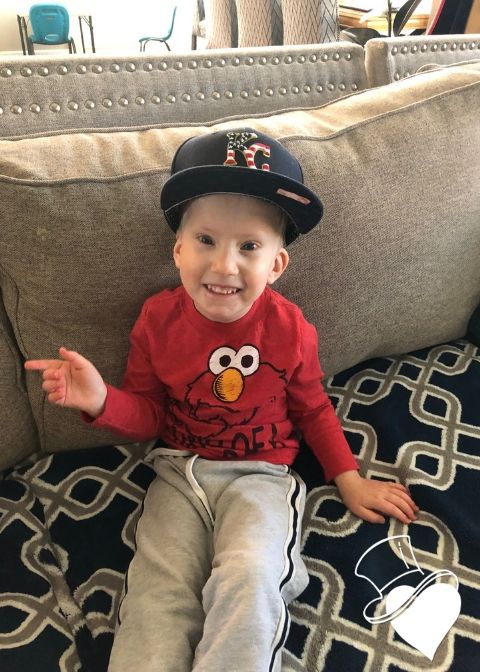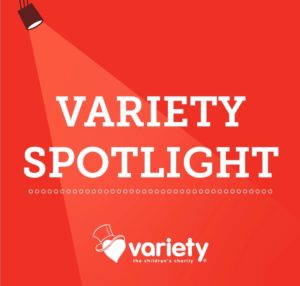 Skylar's family describes him as a blessing. "He is the youngest of six and  the Star of our Crew. We did not find out until after birth about his genetic syndrome. T9M. It's so rare (less then 200 worldwide) that most of his doctors really had no information to give us about his prognosis for life. We spend everyday letting him surprise us with what he can do. They did not believe he would ever walk or be able to communicate…although he hasn't accomplished either yet, he is working so hard on both!! Skylar can scoot around the floor and LOVES to try to keep up with his two brothers. He also LOVES being outside, but his hands and bottom get so scratched up from scooting around that it quickly becomes not so fun for him. Having this tricycle to allow him to play with his siblings and all the other kids on our street would make his life so much more enjoyable!"
When Variety KC receives letters like this, how can we NOT help?  Skylar has so much drive and dedication, we just had to find a way to fund an adaptive tricycle for this amazing little guy! When programs provide appropriate accommodation and support to meet the needs of all children and their families, everyone benefits. Despite several protection laws, many children with special needs and their families continue to face challenges accessing inclusive high-quality early childhood programs. Implementing a cultural of inclusion for children with special needs will take the involvement of all early childhood programs and services.
In toddler care, inclusion means making the benefits of high-quality care available to all children, including those with identified disabilities and those who require additional help or support because of behavioral, health, or developmental issues. Including these children, with appropriate accommodation and support, allows all children to have full active program participation.
Research shows that individualized, high-quality experiences during toddlerhood support early brain development and peer interactions and provide a strong foundation for development and learning for all children. Meaningful inclusion benefits all children and supports children with disabilities in making significant developmental and learning progress.
The children who are included in programs offer important opportunities for building peer-interaction, communication, and problem-solving skills. Research on typically developing children shows positive developmental, social, and attitudinal outcomes in inclusive environments.
Making sure Skylar is included means – everybody wins!  Help all kids to Be Active, Be Social and Belong. Donate today at varietykc.org! Thank you.