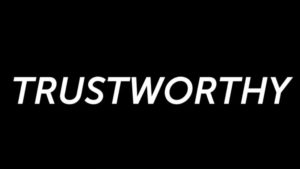 If you're like me, when you support an charity, you just want them to be responsible, to be good stewards of your money and time. I've never been more proud of an area charity than I was this week, with Variety KC.
First, Councilwoman Heather Hall – a Variety KC supporter and champion of several Variety initiatives – was honored at the Royals in their Buck O'Neil tribute seat.
Next, I watched as Variety KC Executive Director, Deb Wiebrecht, was featured on local news promoting the Hy-Vee Pedals for Petals initiative. Don't all kids deserve a bike?
And then…this, https://www.kansascity.com/news/local/article232505597.html, an article in the KC Star about inclusive parks in the KC area.
Full disclosure – I've heard Deb talk about inclusion for nearly a decade (before it was a buzz word.) I recognize her influence throughout this article. She's been an advocate for all kids…all families…and has supported the Variety KC battle cry of "Be Active, Be Social, and Belong" by building the majority of inclusive play areas in our community.
Our family has recently moved away from the Shawnee Mission area, but I'm thrilled to see this inclusive playground at Shawnee Mission Park. It's a great park and serves visitors and residents alike.
 "This population of kids never had an opportunity to play before," said Deborah Wiebrecht, the organization's executive director. "And by opening this opportunity — just by creating equipment that's a little different — it opens up the world to the special needs population."
Inclusion is the key to strong communities. It is a sign of a strong growth; attracting business, tourism, and most of all – serving every member.
Variety KC has become an award-winning chapter of Variety International. Under Ms. Wiebrecht's tutelage, their efforts have increased 500% in the past seven years. They are creating opportunities that cities all across the country are calling about, and modeling. They are leaders in the area of inclusion.
I'm a CPA, so yes…a number's cruncher. When I spend money – I want it to count. Variety KC makes it count. Kudos to you Deb Wiebrecht – to your board – to your partners – to your supporters -and to the families and kids that make up the Variety KC family.
Jim Stanislav, CPA