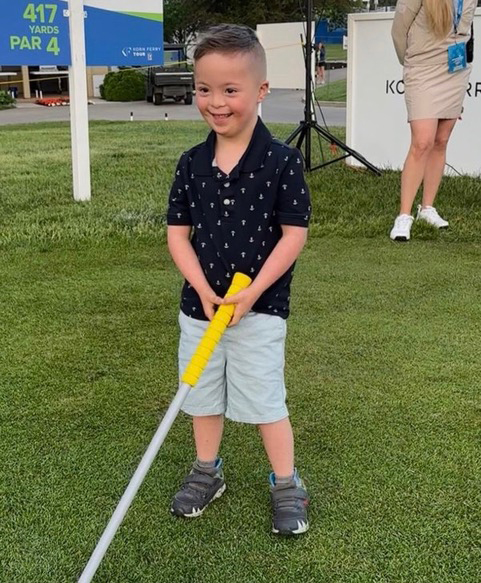 Hank Tierney is 6 years old and will be starting Kindergarten this year. He has Down Syndrome. He was adopted as a baby out of foster care. We got him as a foster child when he was 3 months old and adopted him when he was close to two years old. He has been a huge blessing to our family and has overcome so much. He was born with several health issues that resolved and/or grew out of. He has attended Britain Development since he was 18 months old.
He will be graduating from preschool there in July. He also attends Timothy Lutheran School in their preschool program. He will be starting Kindergarten there this August. As you know, private schools do not have the funding of public schools. A communication device would be much appreciated. We pay for private speech therapy and occupational services, but he still needs some further help with his communication. This would be very helpful for his new teacher and peers. I do get asked by kids because I teach there, "How do you know what he is saying." I always tell them when you are around him enough you will understand too. It has been a blessing for a private school to allow him to attend and I want it to be the most enriching experience it can be so; he can be in a regular classroom with his peers that are his good friends. We have been so fortunate to receive a bike from you guys that we still use it to this day. It will be used and so appreciated.
If you, like Variety, believe every kid should be social, be active, and belong – please donate today – www.VarietyKC.org/donate. Thank you!