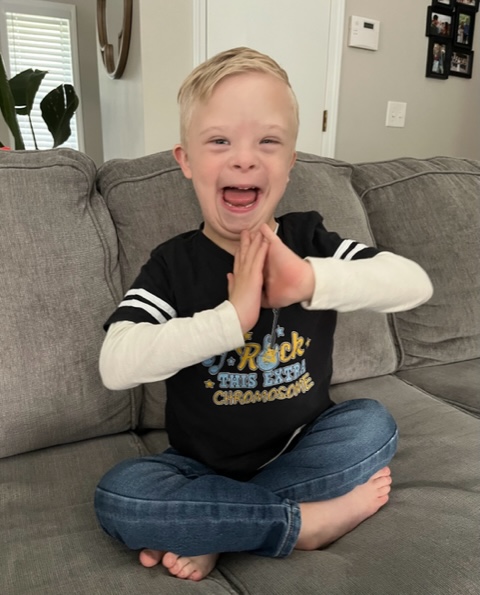 MEET JAMES!!
James was diagnosed with Trisomy 21 through a blood test before he was born. He is extremely loved by his family and has an amazing personality that continues to make us smile and laugh. He was not expected to survive to birth but he overcame that and continues to defy expectations every year. He crawled and walked before he was predicted to be able to. We know that he will achieve anything he sets his mind to given the proper tools to help him reach his goals. He loves to act out the movie Frozen and dance to his favorite songs while playing with his younger sister Ellie.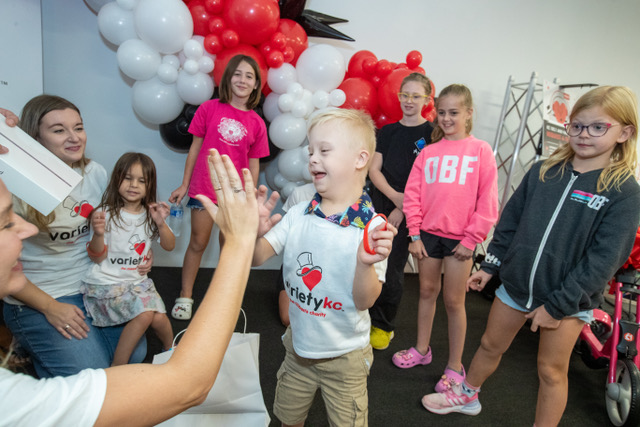 He received services from the age of 4 months old that included speech, occupational therapy, and physical therapy. While we have made some progress on speech throughout the years he continues to only use a handful of verbal words and not conversationally. He was provided an iPad through school with the Touch chat application to communicate and he has learned it very quickly and is continuing to learn to use it to communicate to us in ways we never thought he would such as being able to say "I love you" to his family. While the school does provide him an iPad, it frequently gets left at school accidentally, or it does not get backed up and we lose everything we saved when the iPad breaks down or gets damaged at school. Having our own iPad will be incredibly so that we do not have any breaks in his ability to communicate with us and so that mom may be able to personalize his application to him during times when he is at school.
Donate today to be a part of the Inclusion Revolution!