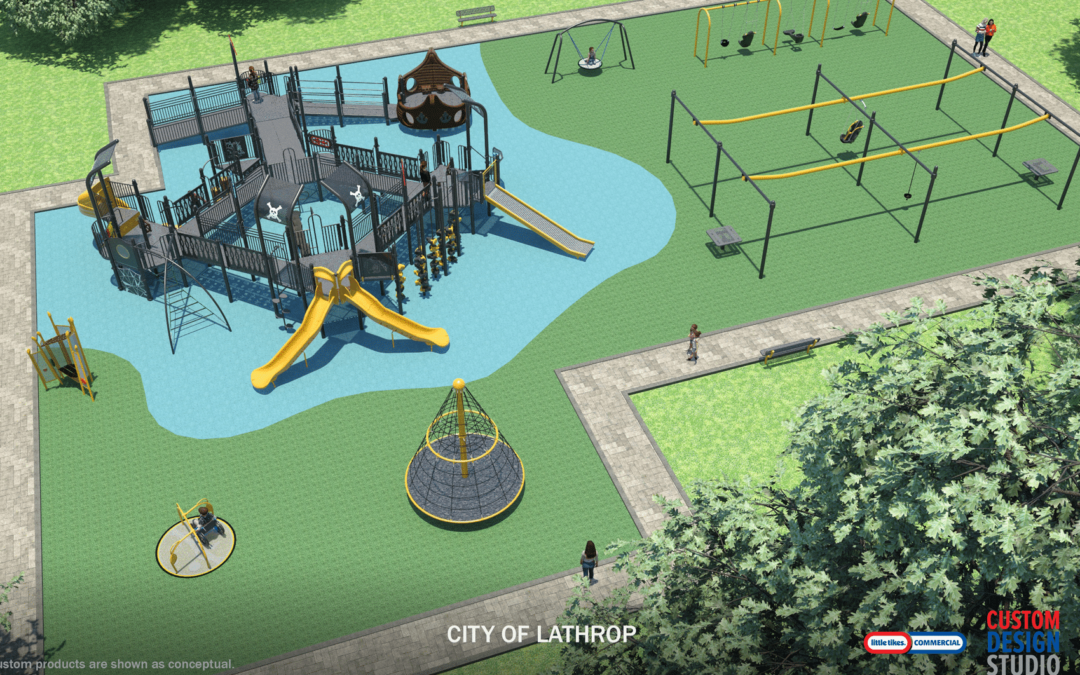 Lathrop, Missouri, held a grand opening of their inclusive playground recently and Variety KC congratulates them on this amazing accomplishment benefitting ALL kids and families!
A town of just a couple thousand people, a million-dollar fundraising goal, and four years of hard work!
"There was a need to replace the playground, so there was an original fundraising group," said Kendra Gagnon with Friends of Lathrop City Park. The idea of making the park inclusive first started picking up steam in the summer of 2019.
"Every child, every community, every family needs a place to play and a place to gather," Gagnon said.
The Friends of Lathrop City Park took planning seriously and went all the way to the state to help get the funding needed. They also teamed with Variety KC to make sure it was all-inclusive. Variety also stepped up to help fund the Splashpad portion of the park. Dr. Kendra Gagnon has worked closely with Variety on several projects as their Physical Therapy Advisor – but none were so close to the heart.
"I think people are surprised I think sometimes there's even a little kind of disbelief that we actually got it done," Gagnon said.
It was a million-dollar project, a big number for a town of its size. Even so, they have plans to expand – to add a bandstand and redo the basketball courts."Something that we can say that we did, and something that we can give to our children," Lathrop Mayor Jennifer Morrison said.
The group says their message to other smaller communities is that projects like this are possible."There's nothing like it around, and I think we're really proud to have something like it here in Lathrop," Gagnon said.The mayor has already noticed families from other communities coming to Lathrop to hang out and play in the new park.