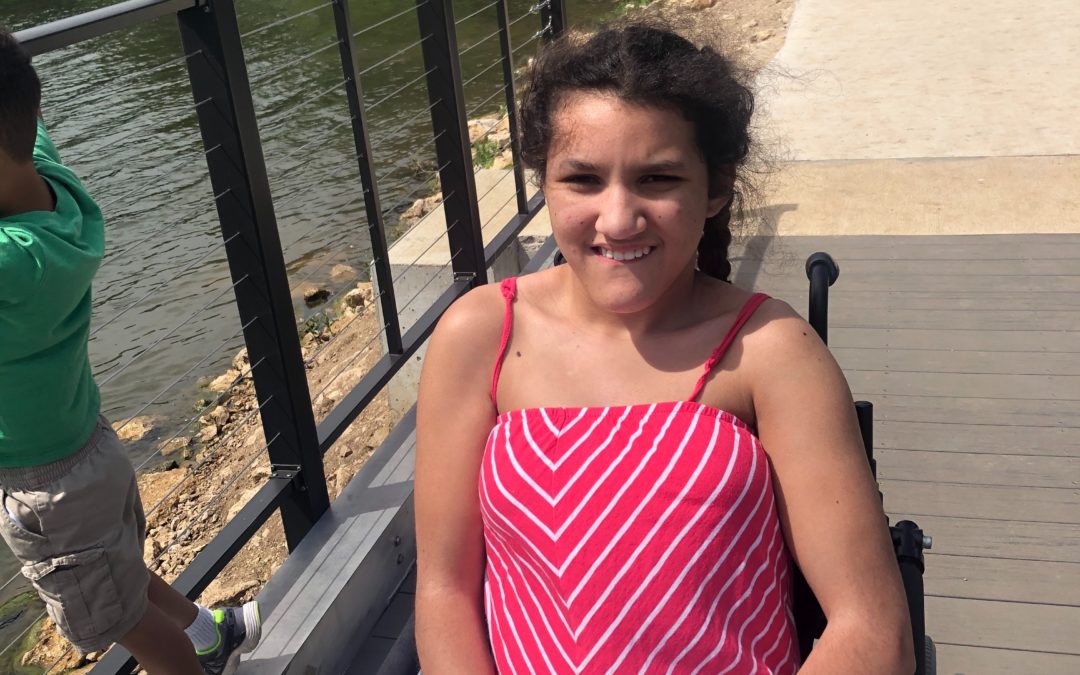 Recently Variety received this note from Kya's mom and we wanted to share it with you.
"Kya does not let her diagnosis define her. She makes choice in what foods she eats, what clothes she wants to wear and what activities she wants to participate in. Kya has participated in Job Olympics, she participated in the shredding program. Kya uses a communication device, Nova Chat, to communicate her basic wants and needs. She uses this device both at home and at school. Kya loves to spend time with her family. Kya loves going to the lake with her family, shopping with her mom, or watching her favorite TV's shows while at home. Before Covid-19, Kya was attending Gardner High School. Despite having cerebral palsy and encephalopathy, Kya is a very happy individual and has a great laugh! Kya attends Nexus Church with her family. Kya also enjoys participating in swim therapy once a week. Kya would love to be the owner of a chill out chair so that she relax with her family without restraints that come with sitting in a wheelchair after a long day of participating in activities or school."
As you can see, Kya has a very active and involved life, but she lives that life primarily in her wheelchair. In fact, she spends so much time in the chair that she develops sores. Moving to the floor can relieve some of the pressure points, but she gets rug burns from moving around on the floor. What she really needs is a reprieve, a place to feel comfortable. That's where a Chill Out chair comes in. These chairs are comfortable and supportive, without the use of straps or harnesses. A Chill Out chair provides a safe place for Kya to relax and that's exactly what Variety KC partners want for her!  Think about your own life and how frequently you move around to get more comfortable – doesn't everyone deserve that option?  Help us to make Kya safe and comfy – donate today at www.VarietyKC.org/donate
Thank you!