We had the opportunity to sit down with our new Chief Development Officer, Abby Martin, to learn more about the path that led her to Variety KC, her life outside of work, and her hopes for the future of Variety KC!
What is your background that led up to this position with Variety KC?
I am so proud to have a background as a Speech-Language Pathologist! Since graduating from graduate school, I have been working to serve both pediatric and adult populations who have a wide range of diagnoses and disabilities. I have had the opportunity to work in a variety of settings – elementary and middle schools, an inpatient rehabilitation hospital, and a pediatric outpatient private practice. At the beginning of my career, I quickly found a strong passion for supporting children using Augmentative and Alternative Communication (AAC) systems and began specializing in this area. There is nothing like the joy of getting to help a child find their VOICE!
I worked primarily full-time with children, and while doing so, I was lucky enough that my path led me to settings that taught me the importance of creating connections to nurture development, the significance of learning through play-based interactions and having fun together, and supporting and celebrating a child's individual differences. These fundamentals helped to shape the therapist and person that I am today!
I absolutely love getting to work with people, building relationships with patients/clients and their families, and getting to play a part in their journey. This background has instilled in me the importance of advocating for those with individual differences and brought into focus the remarkable need for change to support the needs of children with disabilities and their families within our community.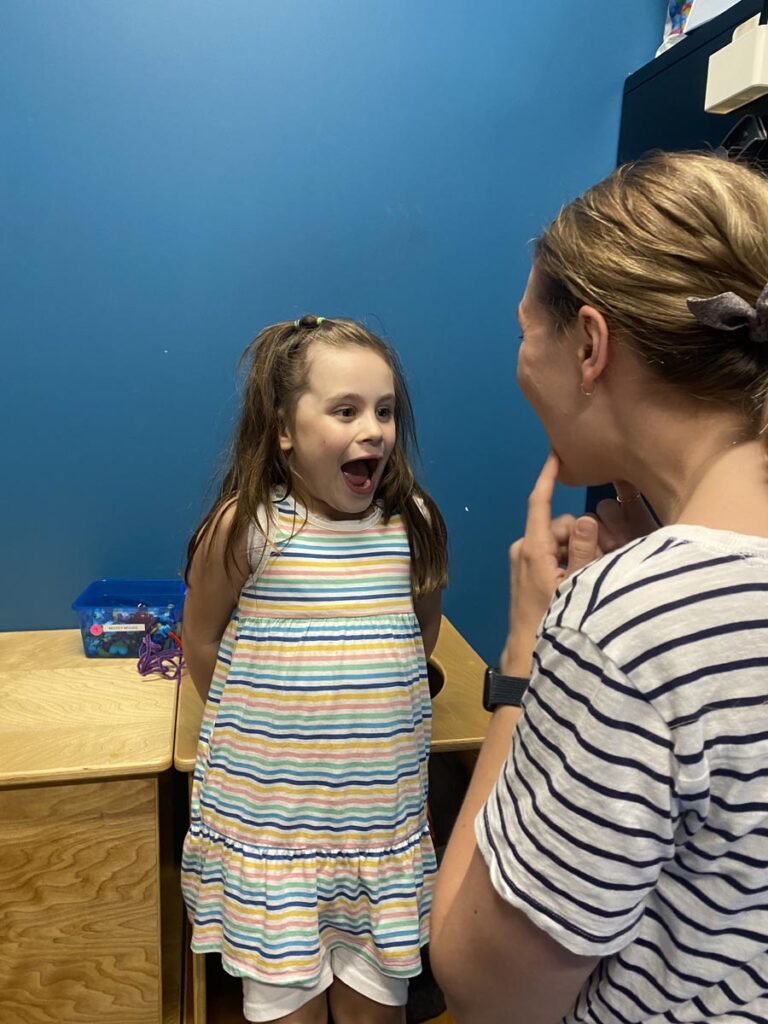 How did you hear about Variety KC?
Well… I have a bit of a unique background experience with Variety KC! While in graduate school, I started hearing word of Variety KC from some of their projects around the Kansas City area. I immediately reached out to Deb Wiebrecht to see if there was anything I could do to get involved! I ended up working as her assistant throughout my two years of graduate school and was blown away by the magic of Variety KC. As I began my career as a Speech-Language Pathologist, I began referring to Variety KC as "magic little fairies" because of the remarkable support they provide to families in need. I would volunteer at events as often as I could and would assist families in writing grant applications in hopes to receive a life-changing device from Variety KC. When I heard the superhero Deb herself was retiring, I jumped at the opportunity to try to fill such big shoes and continue Variety KC's incredible mission!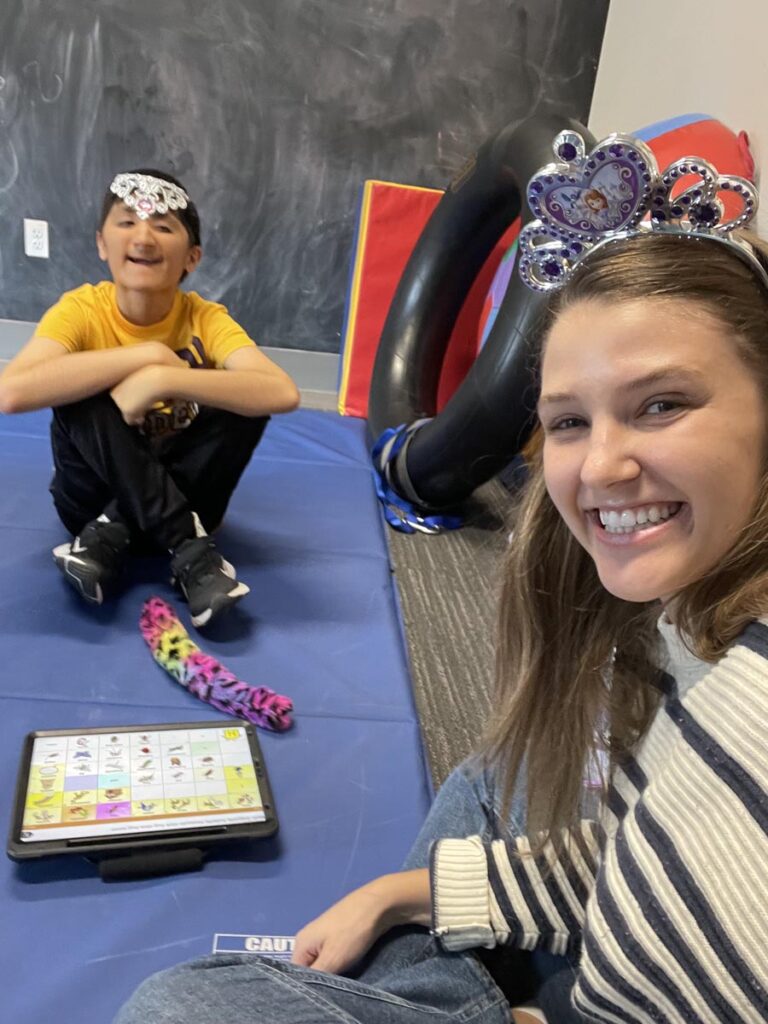 Where are you from?
I am a proud born and raised Kansas Citian! I grew up in Shawnee, KS and attended St. Thomas Aquinas for high school. I went on to Kansas State University (Go Cats!) for undergrad and then went to the University of Kansas (Rock Chalk?) for graduate school to get my Masters degree in Speech-Language Pathology. After graduation, I just couldn't leave my favorite place – I have lived in Kansas City ever since! Although I love to travel as often as I can, I love to call Kansas City my home!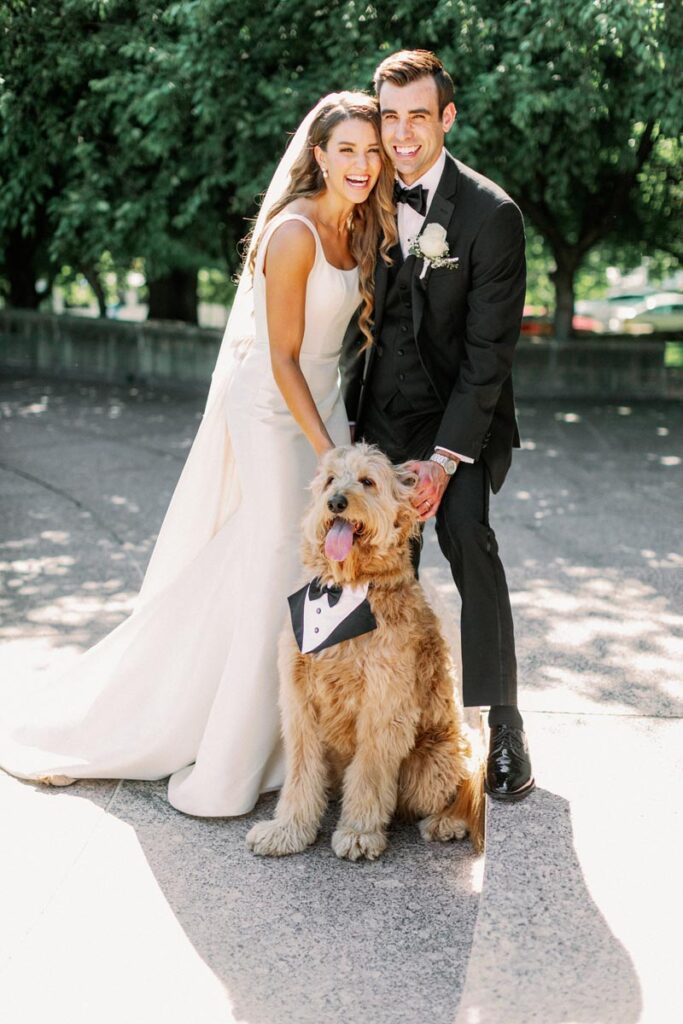 What vision do you have for Variety KC?
With my background as a therapist, I am passionate about working towards providing coverage for therapy services for families within the Kansas City community. I have seen first-hand the positive impact that therapy can have on children and their families. However, I have also seen the financial strain it can often place on families. I would be honored to help lead this charge and make this dream a reality!
Did someone say "most inclusive city in the world"? LET'S DO IT! I want to continue Variety KC's amazing journey of making the needed changes around our community to improve our world for people of ALL abilities! Also, I would love to not only do more and more incredible inclusive projects, but also create opportunities for Variety KC families to enjoy these inclusive spaces together more frequently. There is nothing like the feeling of "community", especially within the world of special needs! Bringing children and families together, creating employment opportunities for older children with special needs, continuing to change our community and the world for the better for children of ALLl abilities – the sky's the limit for Variety KC!

What activities do you like to do in your spare time?
I just got married in June 2022! My husband, Matthew, and I have a very handsome Goldendoodle named Bogey! We absolutely love to travel, spend time with friends and family, and enjoy our favorite places around Kansas City! I also have a little custom cookie business with my mom that I LOVE! It truly sometimes feels like we never stop moving. So, we also love to relax whenever we get the chance!
Thank you for taking the time to learn about me! I have loved sharing a little more about myself with you and look forward to continuing to connect with you all at Variety KC events! Let's keep this #inclusionrevolution moving forward!!