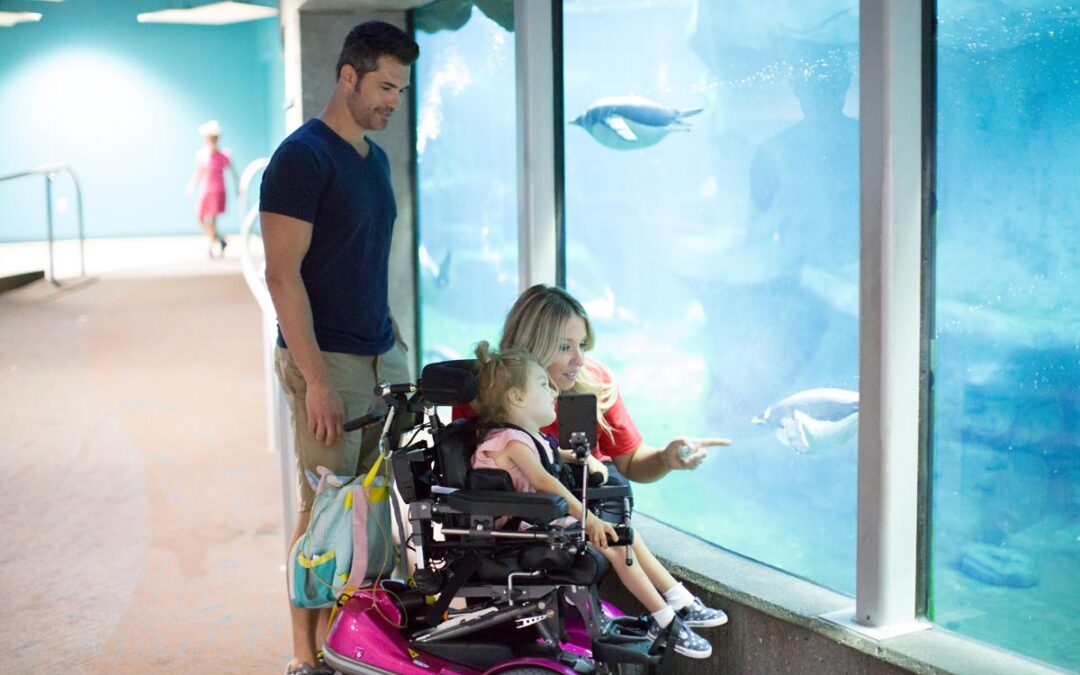 The brand new 650,000-gallon aquarium at the Kansas City Zoo is opening this Labor Day weekend. The aquarium will have more than 8,000 animals, including a sea turtle, sharks, giant Pacific octopus, sea otters, and more. It features 6 zones with more than 30 smaller exhibits and habitats, and the habitats will tell the story of how ocean currents connect animals across the globe.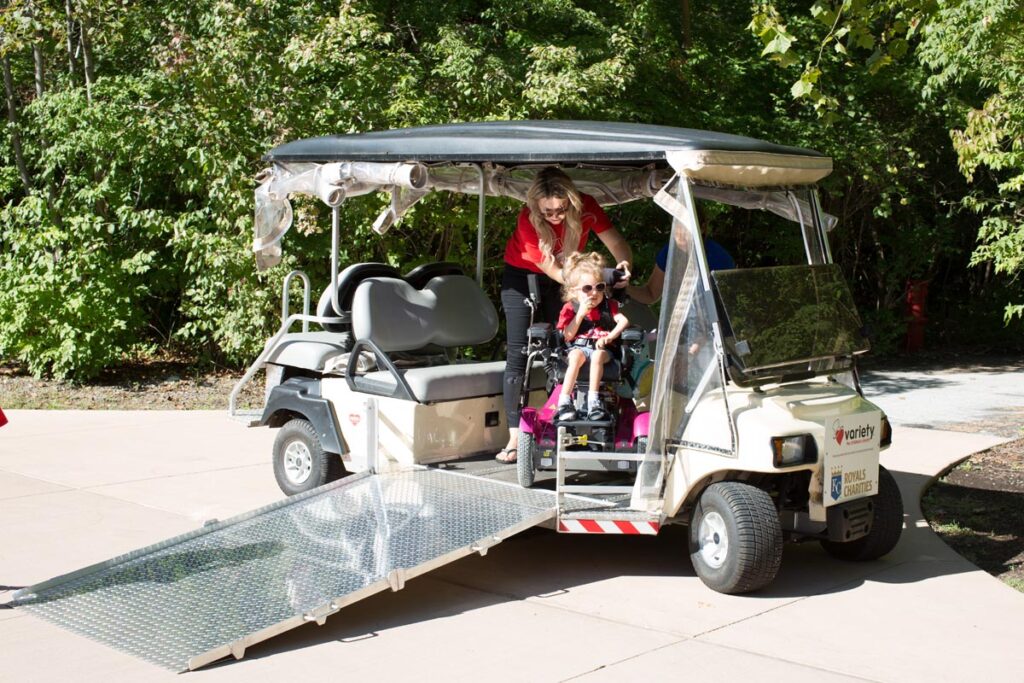 Variety KC has worked on many projects in conjunction with the Kansas City Zoo, and that has helped shape new and future projects. The Kansas City Zoo considered the accessibility of viewing the animals for their guests in wheelchairs and strollers, so the viewing windows tend to be lower to the ground. There are two viewing areas reserved for guests in wheelchairs, one at Pacific Reef, and one at Sandy Shore. In addition, there is a Universal Changing Station in the new Sobela Ocean Aquarium.
Visitors will begin at the warm-water shore habitat and go "deeper" through habitats that feature mangrove forests, sandy shores, tropical lagoons, coral reefs, and the deep ocean. Visitors will then "ascend" through a kelp forest, and end at a cold-water rocky shore habitat. Each habitat will showcase a wide variety of fascinating ocean life, immersing visitors in the experience of being at the ocean, despite being in the middle of the country.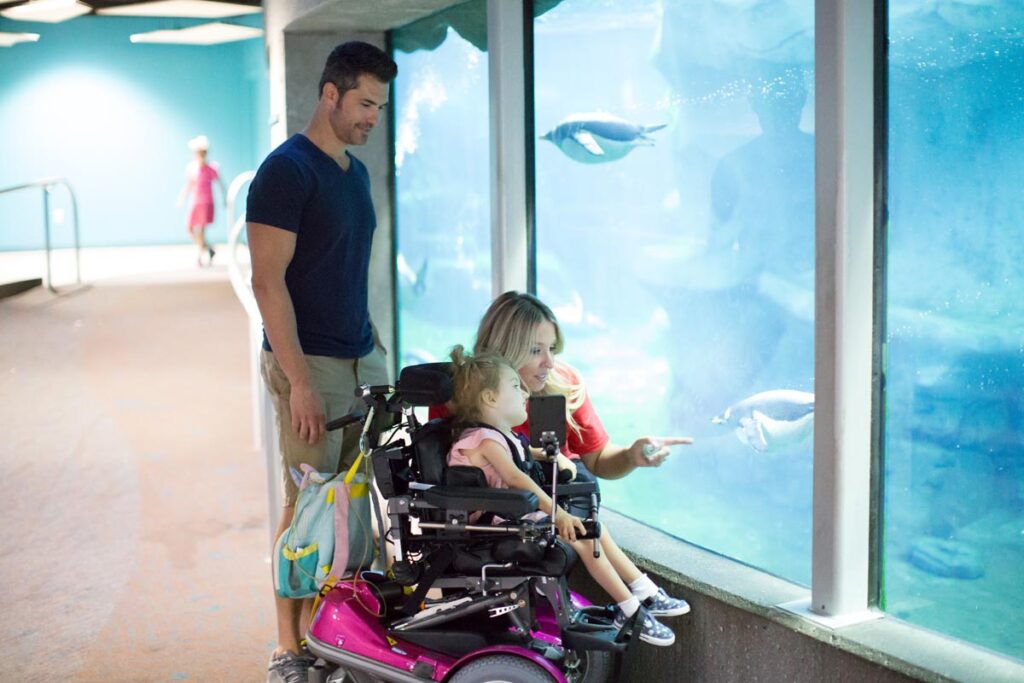 Creating a world-class aquarium is one of the most exciting projects the Kansas City Zoo & Aquarium has ever embarked upon. It will be a true treasure and asset for this community that will support the Zoo's mission to connect all people to each other and to the natural world to promote understanding, appreciation, and conservation.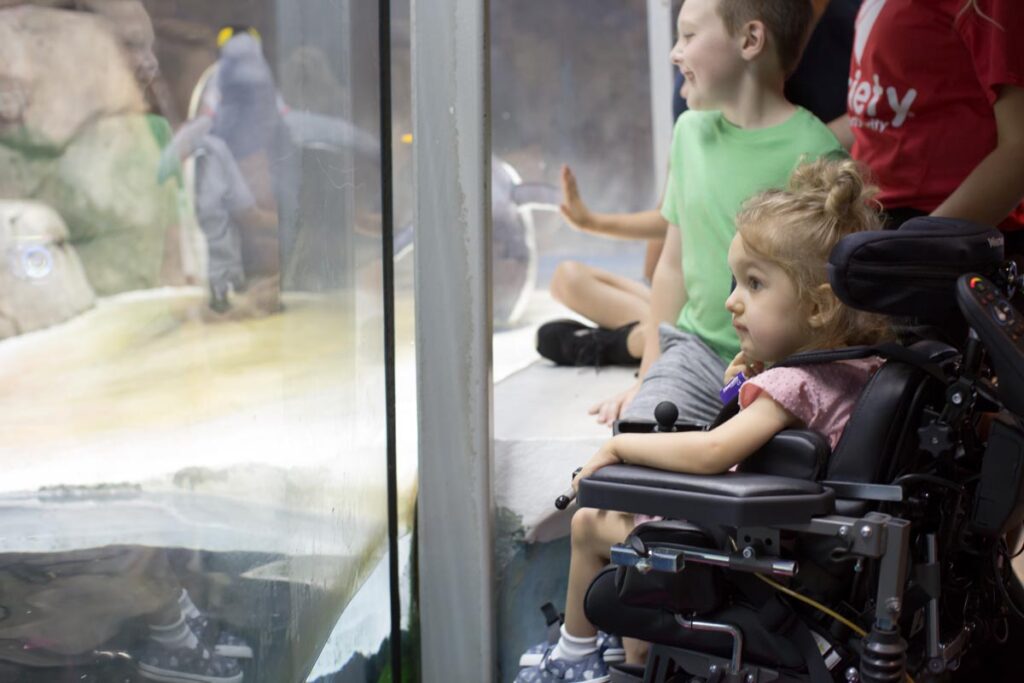 The Kansas City Zoo has worked with Variety KC on many projects, making the zoo one of the most inclusive and accessible zoos in the nation!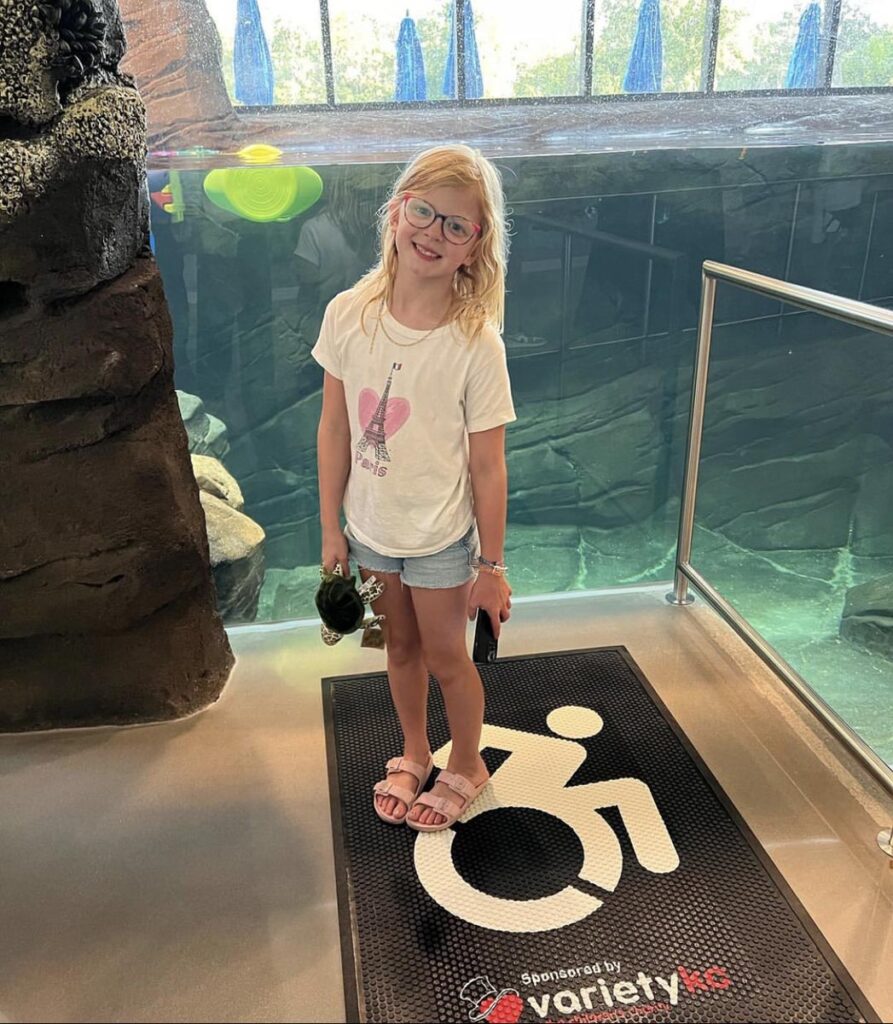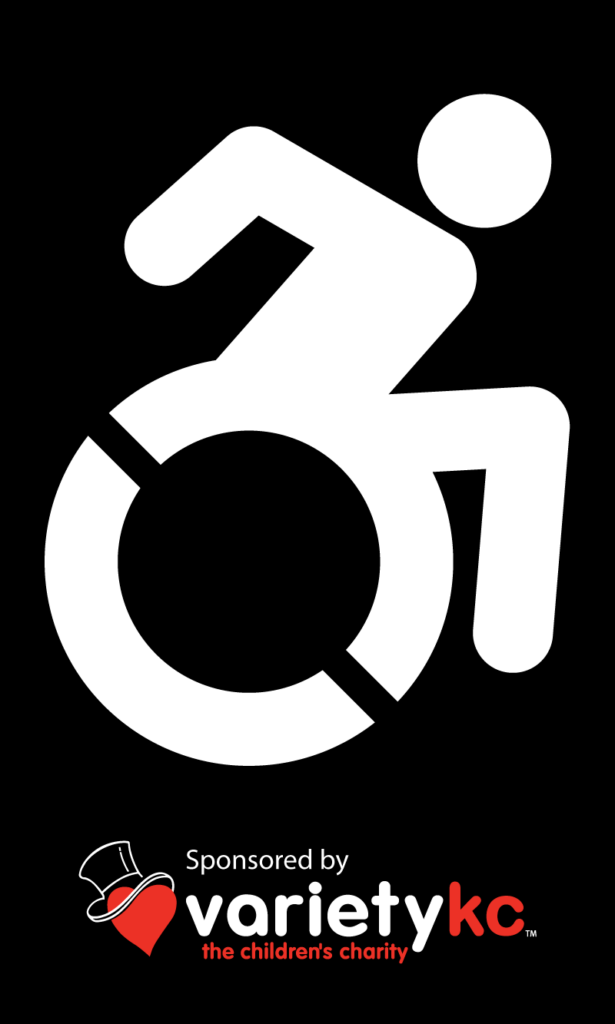 Here's a list of just some of the accessibility features at the Kansas City Zoo:
Two universal changing stations; one at Elephants and one in the new Sobela Ocean Aquarium
Communication boards at playgrounds
Quiet area in Africa section
Variety KC Exploration Play area in Africa section
Accessible parking
Accessible golf carts are available to take guests to that area in Africa
Added ramps to continue to try to make rides more accessible
Sensory bags available for checkout at Guest Relations
Sensory Friendly Kansas City Zoo mobile app
They are continuing to replace old pathways throughout the Zoo for better accessibility. The newest is Australia which was done this past spring, and they are currently working on accessibility of the Sea Lion Splash area to open later this fall!
They have started using a different type of fence that allows better viewing for guests in wheelchairs and strollers.
A HUGE thank you to the Kansas City Zoo for providing an environment that is accessible to ALL kids and ALL adults for ALL abilities.