We sat down with our new Chief Inclusion Officer, Marc Harrell, and found out what has led him to Variety KC, his background, and what vision he has for the future of Variety KC. Here's what Marc had to say!
What is your background that led up to this position with Variety KC?
I was born and raised in Wichita, KS, and attended Southeast High School. After graduation, I attended the University of Kansas and received my B.S. in Journalism. I had always wanted a legal education, so I applied to law schools and decided to attend Creighton University. After a few months, that dreaded first bill came and it woke me up. I never wanted to practice law, but rather just found the education to be invaluable. I don't think it dawned on me the amount of debt for a career path that I didn't intend to use, so I quickly withdrew from law school, got my money back, and needed a big change!
What was that big change?
I always considered myself a "Big City Boy," so was deciding between Los Angeles and New York City. I knew one person in LA, so off I went.
What did you do in LA?
After arriving, I found a job in the industry that my education was in (Advertising) and started working for the LA Weekly and OC Weekly, who at that time was owned by Village Voice Media. I was the assistant for the Entertainment Accounts Director and handled all the Broadway shows, touring shows, concerts, one man/woman shows, etc. I was 22 and had access to all the major events in LA and it was incredible.
What made you leave?
When you're young, you are invincible and think you will always have every opportunity in front of you. I wanted more money and more opportunities career-wise, so I left for Northern California for a start-up. Quickly, I realized that wasn't going to make it, so I moved back to the Midwest and settled in KC.
What was appealing about Kansas City?
At that time, KC wasn't "home," but it was a bigger city than Wichita and I thought it would be a pit-stop until I got back to a big city. LA was great for that time in my life, but I didn't love it, and it didn't feel like a big city to me. I loved the Midwest people and I assumed I would end up in Chicago, but here I am 25 years later, and I couldn't imagine leaving.
Why not?
In Kansas City, you have so much going on with so many different areas. We have culture, we have land and space, we have a great restaurant scene, great sports teams, great arts, and so much more. In big cities, you tend to have to sacrifice something (smaller house, no yard, no transportation, etc.) but in KC, you can have it all and still be only 2.5 hours (roughly) from any city in the US!
What career did you land on in KC?
Staying in my advertising field, and with my print background, it was a natural progression to start working in Radio Broadcasting. Over 20 years ago, I started working for Viacom Media (CBS) who owned four powerful radio stations in KC. I started as an Account Executive, worked my way up into management, and since 2009, have served as the VP/Market Manager for these same properties!
How did you first hear about Variety KC?
Earlier in my career at the radio stations, the GM at the time sat on the Variety Board of Directors. This would have been my first exposure, and then eventually, one of my stations was hosting a radiothon for Variety KC. At that time, there was hardly any awareness of Variety or the work they were doing. I think there was even less of an awareness of the special needs community and just how difficult it was to navigate the community with any type of disability.
Then, years later, Deb Weibrecht was hired, and she came to talk to me. I had taken over the radio stations by this time, and we had stopped doing the radiothon. She asked if I would consider putting it back on the air. At that time, the answer was "no." But not for the reasons most think. Specifically, I knew that Variety had to be branded, their mission had to be defined, and it had to be explained relatively easy because you don't have a long time to explain it. I even pointed out to Deb that I didn't understand why the name "Variety," and that somehow, we had to tie it to the charity. That was when we developed, "helping a variety of kids with a variety of special needs in a variety of ways." Deb did her job, and followed through, and a few years later, we had the radiothon back on the air.
About 7 or 8 years ago, I was asked to serve on the Board which I agreed, and then became Vice President, and most recently served as President for a couple of years.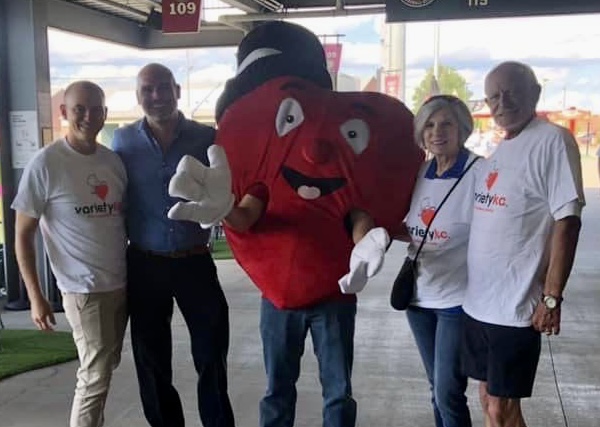 What keeps you passionate about Variety KC?
I have been passionate about the special needs community since grade school. I used to step in and defend and stop any bullying that occurred to any special needs child in school. This always stuck out to me. I don't know why, but ever since I was a kid, I used to tell my parents that I wanted 2 kids of my own, and then for my third kid, I would adopt a special needs child. I still don't know why that popped in my head at such a young age.
All these years later, I only have furry kids, but am still passionate about special needs kids. I think I've always had a heart for the person(s) that is marginalized and/or discriminated against. Some would say it's the "underdogs," but I think it's a human right for all people to have the same opportunities in life. That can look many ways, but all differences should be celebrated. Differences are what make all of us beautiful, individual, and unique!
I will continue to fight for any group that does not have the same rights, opportunities, or is denied anything that is offered to someone else!
What vision do you have for Variety KC?
We have been handed an amazing organization that has catapulted the special needs community to the front and center of Kansas City, and I don't take that lightly. I look at all the progress achieved in a relatively short amount of time, and my vision is to keep all this momentum moving forward and create more opportunities for kids of all capabilities.
My first goal is to set up some infrastructure and systems that anyone can step into and continue the process of progressing the inclusion of all throughout the community. We plan on establishing databases, writing some policies, updating the website, and just take this organization to the next level as far as the policies needed to run a successful organization. It is my goal to make Variety KC be THE place to work in Kansas City!
We plan on launching a Variety Hero campaign with our 2024 fiscal year, where we will be asking for people to become a Variety Hero by giving monthly. We are looking at expanding our grant applications to include out-of-pocket reimbursement on therapies for our Variety Kids. We have created so many adaptive play areas and sporting fields in Kansas City that I feel it's time to organize various levels of sports leagues and teams to take adaptive sports to the next level. I feel that the arts is so important in the development of a child on many levels such as physical fitness, health, social aspects, self-esteem, etc. and we want to look at various programs from dance to choir and more. And who knows, maybe, just maybe, we might work on a community center that would be 100% adaptive and provide a safe place for kids of all levels to come together for fitness, sports, recreation, and therapies.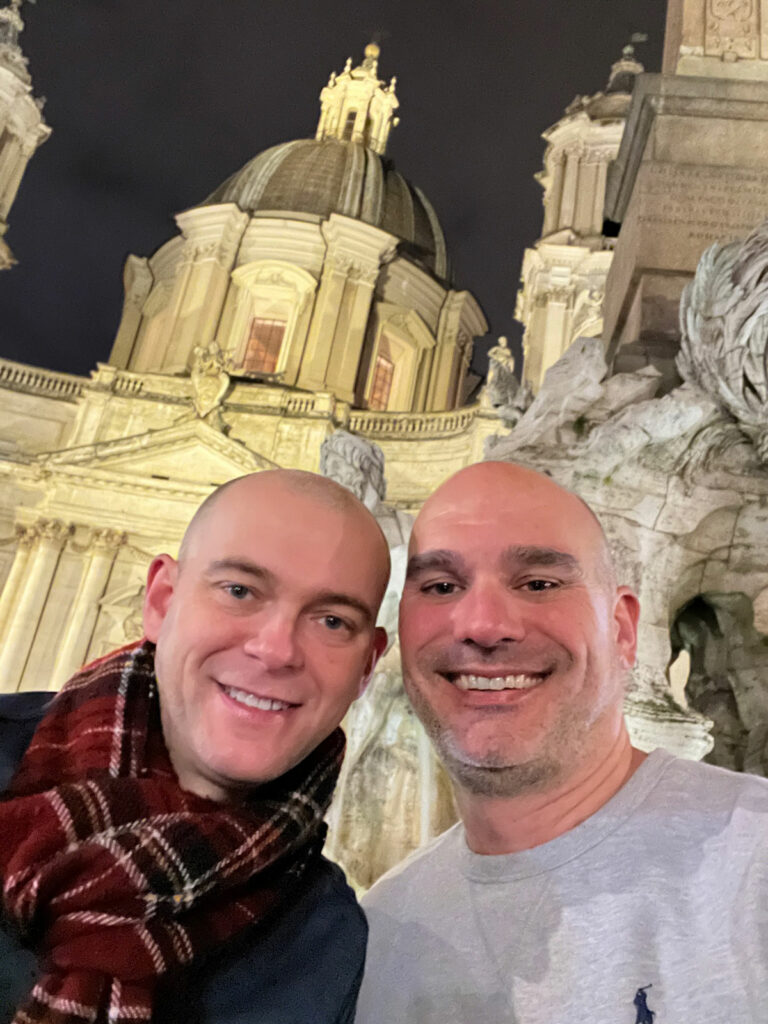 What activities do you like in your spare time?
Obviously, there's a lot on my plate, so when I do get some down time, I tend to do nothing of too much substance. LOL I am an avid brainless TV watcher (all things Bravo)! My husband and I have an amazing addiction to travel, and not having kids has allowed us to be able to travel the world and experience as much of life as we can. I'm a cyclist, although I need to get back on the bike this year! I love to play with our dogs, Isabella, and Tanner, both border collie rescues. And, when it's hot out, you can see us by the pool or at the lake (Grand Lake in Oklahoma) to relax and unwind.