Read stories about the kids, families and events that your support has impacted and the lives it has changed.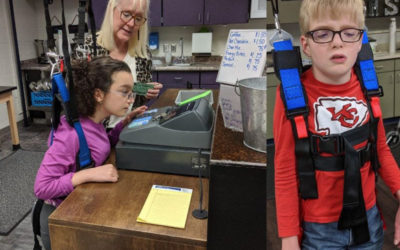 Coming up this December, and FOR THE FIRST TIME EVER, we're opening the Liberty Cafe at Discovery Middle School. This pop-up style cafe offers a chance for students to practice job skills (serving Roasterie coffee) and get therapy at the same time. Students move out...
read more
Find Out How to Get Involved
Several generous Kansas City organizations offer an employee match program. Double your gift to Variety KC, ask your employer if they match contributions! Here is a list of known companies that do.