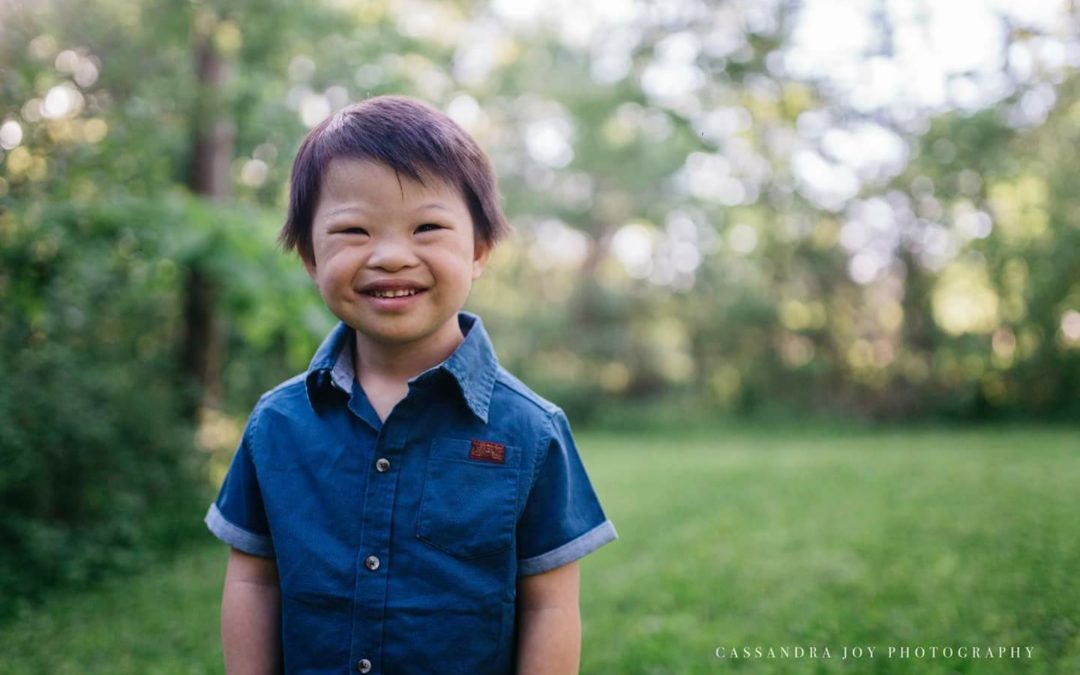 Wilson "Wil" was born in the Commonwealth of the Northern Mariana Islands, in the village of Garapan. He was adopted in 2013 and his mother, Kim, moved with him to Kansas in 2018 to be closer to her family. (Welcome to KC Wil!) Wil's therapist wrote to us and in her letter, she builds such a strong case for why every child NEEDS a way to communicate!
"Wil is lovable, funny, and social. He is a very caring friend to his classmates, greets his peers, and has concerns for his peers. He really likes being a "helper." His diagnosis of Apraxia makes it difficult for him to form social relationships with his peers because his communication is a barrier. Wil is very athletic and active, which requires a lot of supervision in the home setting. Due to Wil's communication difficulties, he must always have supervision because he would not be able to communicate any sort of abuse, neglect, or exploitation. By having an AAC device, this would increase Wil's independence, self-advocacy, and social relationships for his future. He is responding to the use of an AAC device at school, but this is not a dedicated device that he owns and is able to take home with him — which is like taking his voice away from him when he leaves school. With his dedicated therapists and school team, in addition to his supportive mother, Wil could grow his communication skills exponentially before leaving the elementary school setting and build strong social relationships with peers prior to entering middle school and high school. This device would change his life!"
Variety KC's generous partners understand the importance of communication. These partners, along with Wil's insurance provider – BCBS – will make sure Wil gets his "voice," but there are so many more kids in need. Help us to help all these kids, especially during this "stay at home" time. Donate today by clicking HERE – and thank you for joining our #InclusionRevolution!